Bag dump stations by Polimak are designed to open and discharge small volume bulk bags safely and efficiently. Our bag dumping systems come in a range of forms to meet a variety of operating needs. Dry bulk material properties, bulk bag size, downstream equipment, safety, and other important factors all influence the bag dump unit's design.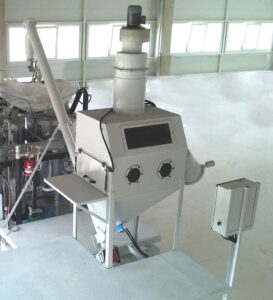 For properly emptying bulk bags while decreasing bulk material loss through dusting, our bag dump stations are widely used in dry bulk industries such as food, pharmaceutical, chemical, and many others. When bulk bags or other bulk containers are emptied into collection downstream equipment, dust is created. Integrated dust collection systems in Polimak bag dump stations reduce bulk material waste and eliminate the need for remote dust collection systems, allowing for more efficient workspace utilization. Automatic reverse pulse jet filters in these integrated dust collecting systems gather the fluidized dust and return it to the process line. Effective dust collection reduces bulk material contamination and captures all products for use in operations, thus preventing explosive environments.
Polimak's bag dump stations effectively minimize pollution-causing dust emissions, safeguard workers, and prevent contamination.
Kindly visit the link below for more information.
https://polimak.com/en/urun/bag-dump-stations/