During bulk material handling processes, such as the transfer of bulk materials from a silo to a tank, large amounts of bulk raw materials are transferred from one location to another. Bulk solids feeders are used to transfer bulk materials, which is important in the processing of bulk materials. Polimak, with its extensive experience in the bulk solids business, manufactures a wide range of special bulk solids feeders, including screw feeders.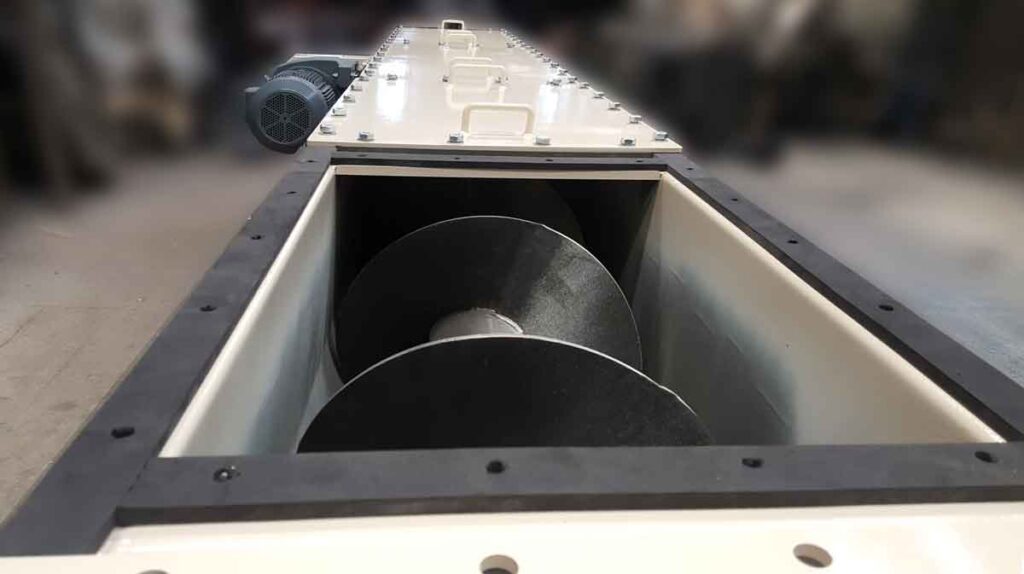 The screw feeder is often placed at the beginning of a production line and connects directly to a hopper, a silo, or a bin. A trough surrounds the screw (tubular or U-shaped volume). The trough features an inlet port that connects to upstream equipment and an outlet port that connects to downstream equipment where bulk materials get discharged. The material is fed into the equipment via an inlet port during operation. The screw is turned by a drive motor, which moves the material one pitch every rotation and the material is moved along the screw tough's longitudinal axis until it reaches the discharge point (outlet port). Then, the material is fed to a downstream unit by the rotating screw from the outlet. The feeder can be positioned horizontally or elevated.
Polimak offers tubular screw feeders, U-type screw feeders, dosing screw feeders, micro-dosing screw feeders, and custom-designed screw feeders. Agriculture, chemical, cement, foundry, and paper are some of the industries that utilise screw feeders. They are utilised in several industrial settings, including mixing, dosing, and batching systems.
Kinfly visit the link below for more information
https://polimak.com/en/urun/screw-conveyors-feeders/