Polimak is a leading engineering and fabrication company, specializing in bulk solids handling technologies for over four decades.
Our wide range of versatile bulk material handling machinery is appropriate for value-added logistics as well as handling powders, granules and pellets in the food, chemical, plastics, minerals, and agriculture processing industries. Polimak systems range from demanding production lines to heavy industrial applications.
Our team of experienced and motivated specialists is dedicated to providing the bulk solids-processing industry with solutions that are not only efficient, reliable and cost-effective – but truly extraordinary.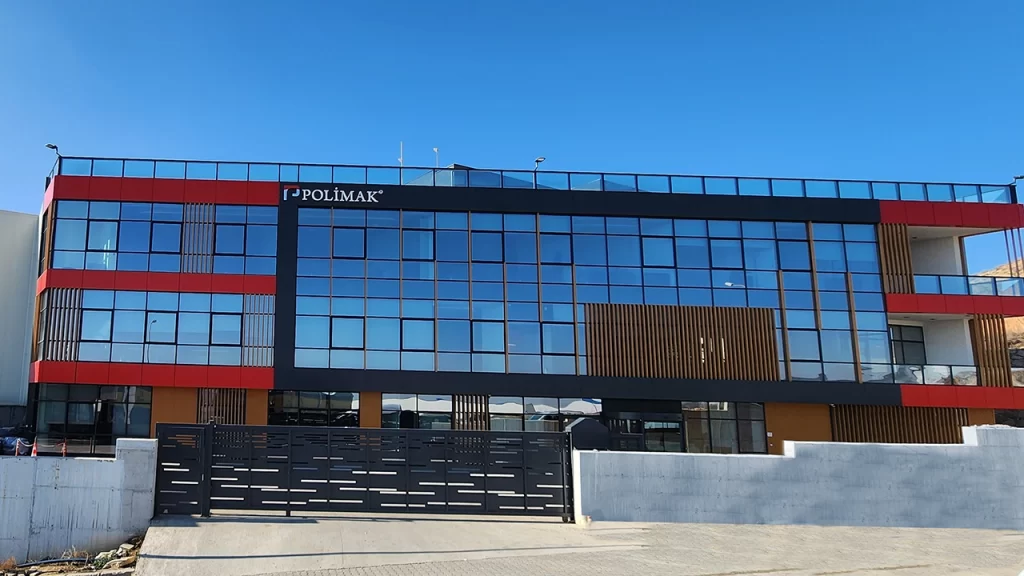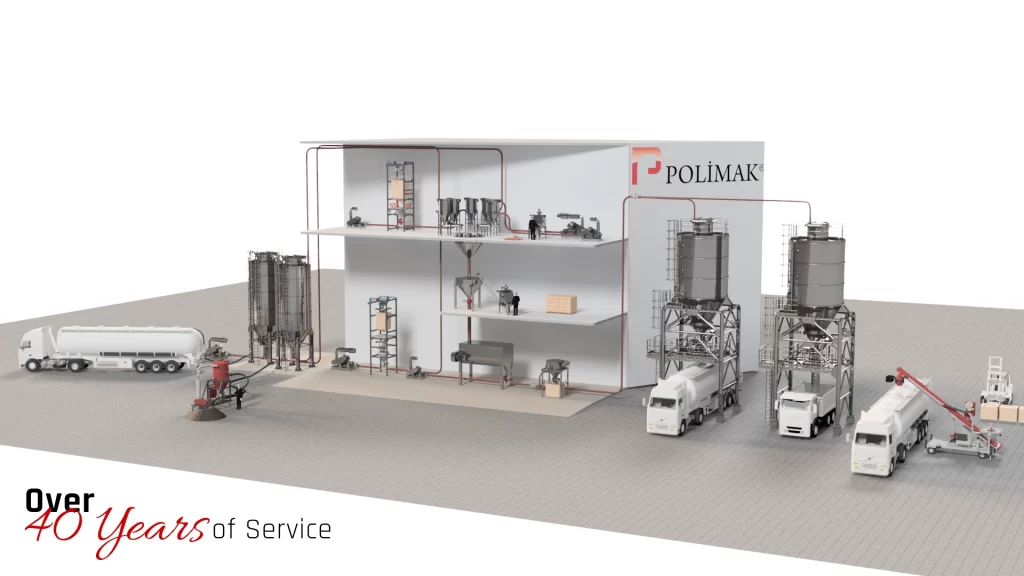 Bulk Solids Handling & Polimak at a Glance
From food to mining, everyday items rely on bulk material handling for the processing necessary for us to use them. Without this industry's behind-the scenes magic, we wouldn't have anything from plastic components to chemical ingredients or even our daily meals.
At Polimak, know-how meets technology and engineering to deliver process and turn-key solutions in bulk solids handling.
In such a comprehensive industry; Polimak teams adhere to strict industry standards while delivering analysis of customer needs as well as an array of advanced services to ensure successful completion of every project.
Single Source at Designing & Manufacturing
Our skilled engineers are committed to finding the right answers to complex customer problems through careful analysis, proactive innovation and creative problem solving. Polimak offers best-in-class equipment that is designed with accuracy and efficiency in mind, making them a dependable partner for customers who seek reliable solutions backed by know-how and quality customer service.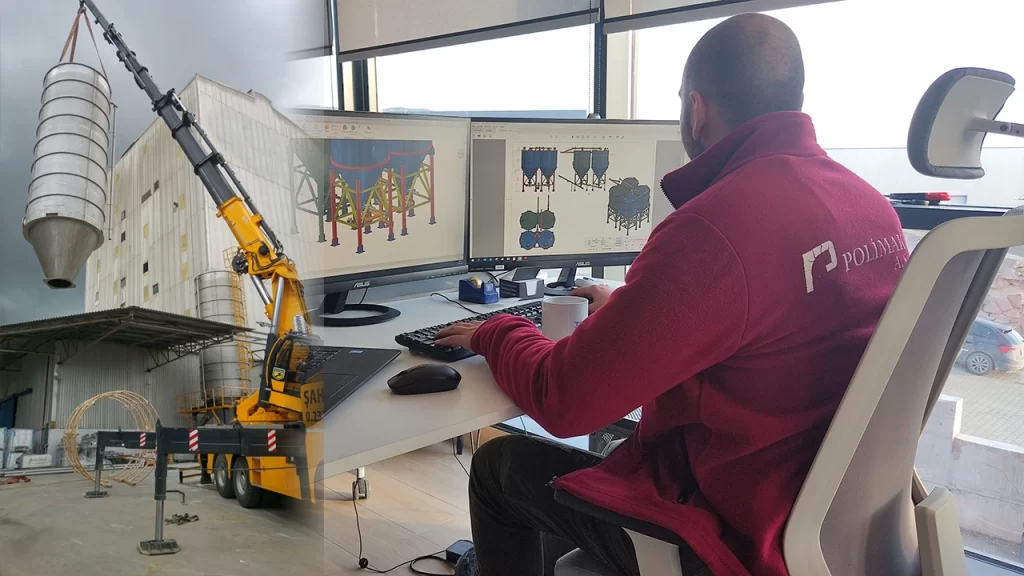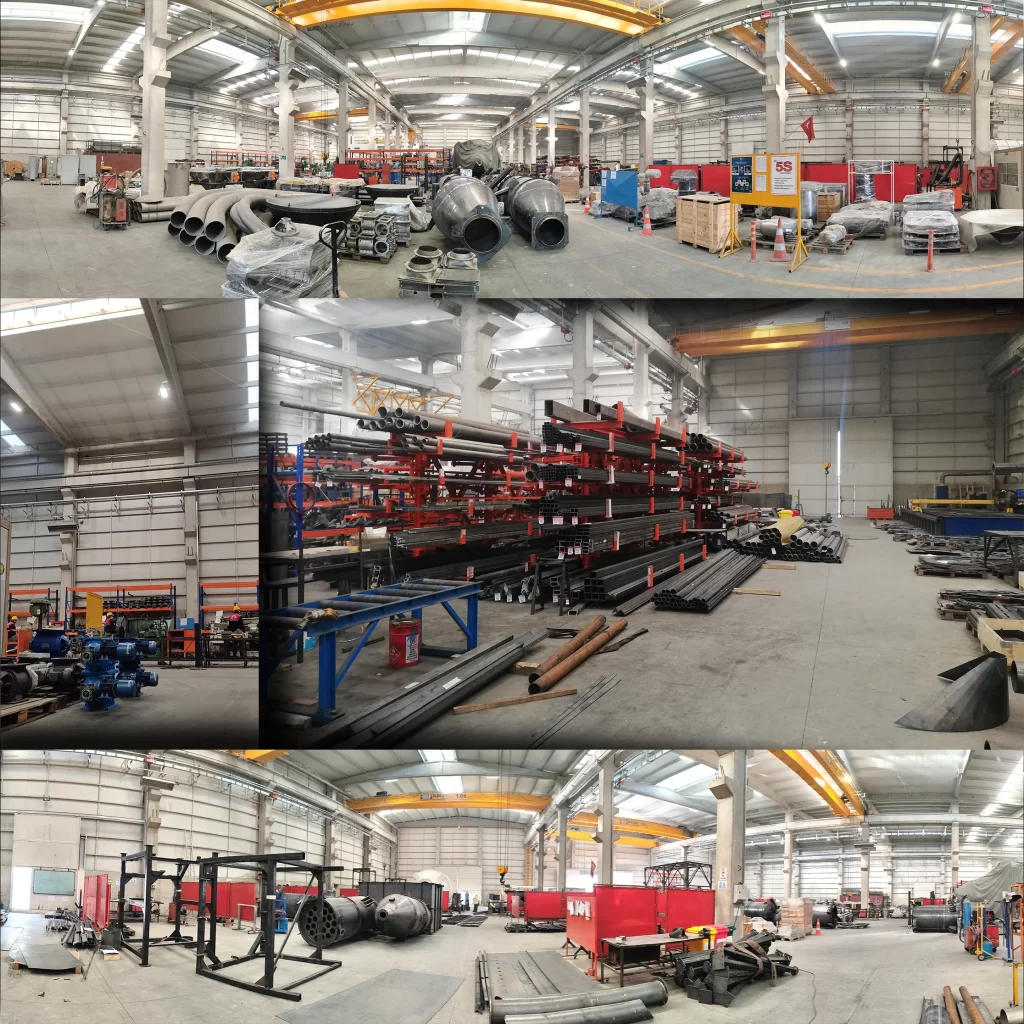 • Quality systems
ISO 9001:2015 Certification – Quality
ISO 45001:2018 Certification – Occupational Health & Safety (OHSAS 18001)
• CE Marked Products
• ATEX Certified equipment & systems




Polimak is committed to the highest standards of safety and quality, having achieved certification for both management and manufacturing processes according to ISO 9001:2015. Additionally, Polimak health and safety systems are up-to-date with international regulations in accordance with ISO 45001:2018 onsite or offsite operations.
Polimak is one of the top manufacturers of engineering solutions, meeting European standards to ensure every product has passed comprehensive conformity assessments. Each item proudly boasts the CE mark for quality assurance and customer satisfaction.
The bulk solids handling industry can present multiple safety risks due to the presence of potentially explosive atmospheres. Polimak manufactures equipment and systems while adhering strictly to European directives and ATEX committee standards. Each ATEX Certified Polimak product is approved to be safe to use in dust sourced potentially explosive atmospheres.
Our Core Values & Mission
Our company culture is driven by new ideas, fresh thinking, and continuous improvement. We seek new knowledge, build on past experience, collaborate with you and other industry experts, and push perceived process limitations while fully embracing disciplined engineering and quality material handling practices.
We believe that every product we design, every customer we touch and every relationship we build gives us the opportunity to show the world who we are. Our goal is to create value for our customers through passion, respect and continuous innovation.
Respect
Reliability
Quality
Sustainability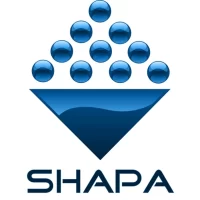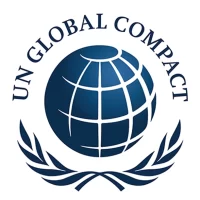 MHEA and Shapa are the UK's leading associations for the bulk solids handling and processing industry. Being part of such organizations allows Polimak to network globally and be supported among this industry.
Operation Clean Sweep is an international program aiming to prevent plastic resins and keep them out of the marine environment. Polimak is committed to OCS by implementing zero pellet loss measures.
Corporate sustainability starts with a company's value system and a principles-based approach to doing business. This means operating in ways that, at a minimum, meet fundamental responsibilities in the areas of human rights, labor, environment and anti-corruption. Being a member of the United Nations Global Compact, Polimak not only upholds the basic responsibilities to people and planet, but also sets the stage for long-term success.
Global Presence
THOUSANDS OF WORKING SYSTEMS IN MANY COUNTRIES
Career at Polimak
Build your career with Polimak today
We are an internationally and rapidly growing dry bulk solids handling equipment and systems supplier which reckons that one of the key elements to success is acquiring a passionate, talented and diverse workforce. At Polimak, we work hard to establish an environment for our employees that delivers thought-provoking objectives, thus fostering creativity and innovation and consequently rewarding success and efficacious teamwork. We promote equal employment opportunities aimed at diversity and inclusion and consider all qualified applicants regardless of race, religion, gender (male or female), political affiliation and nationality.
We appreciate and develop the talents, unique skills and qualifications of individual employees – young professionals and industry leaders inclusive. Our company encourages hands-on learning across all departments because we prioritize both personal and professional growth for our workers. For undergraduates and/or graduates looking to acquire experience, Polimak offers a comprehensive internship program.
Come and let us work together to build a brighter future!