Bulk Material Storage Silos
Bulk materials in powder and granular form are used in wide range of industrial procceses. Large amount of raw material have to be stored in safe and efficient way for further proccessing. Though, silos are used to serve as storage vessels for such materials taking minimum amount of floor space in industrial plants. Being an integral part of production lines; a great deal of know how is essential in designing silos with correct configuration, geometry and size. Polimak provides reliable solutions for bulk solid storage systems and silos from concept design to turnkey installation.
Extensive range of silos are available depending on type of application, handled bulk solid and environment conditions. Starting from small sized temporary storage silos up to high capacity gigantic silos, each storage vessel is designed with state of the art engineering methods for maximum performance and minimum operational costs.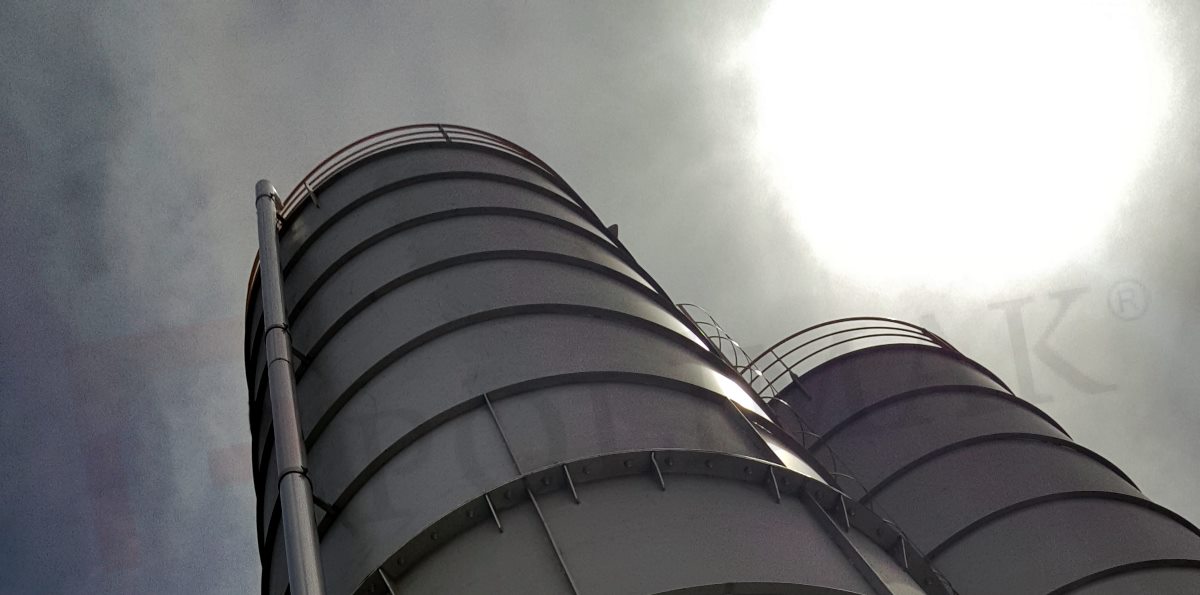 Turnkey Dry Bulk Storage Solutions
The ability to provide expert solutions to wide range of industries derives from a team of experts who have long years of experience in designing, production and installation of industrial components and systems. Each phase of a bulk material storage project is critical to achieve desired performance and required safety. Our team of highly experienced engineers provide industrial solutions designed for safety, reliability and performance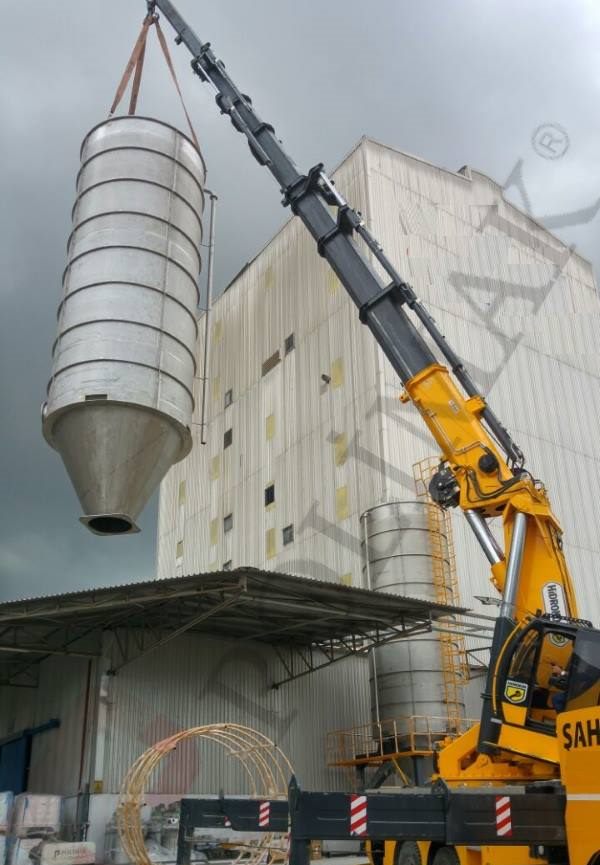 Capabilities
– Feasibility Analysis – Concept Design – Initial design in 2D / 3D – FEA (Finite element analysis) of silo for structural safety – Cabling, instrumentation and piping design – Detailed design in 2D / 3D – Fabrication – Installation – Commissioning
Silo Design
There exists several aspects that affect the silo design. Each one should be considered carefully to achieve an efficient bulk material storage and handling solution. Physical and chemical properties of stored bulk solid (bulk density, particle size, angle of repose, flowability, moisture, corrosivity, minimum ignition temperature etc.) storage volume, silo filling and discharge capacity, process limitations, connected equipment, wind loads, seismic loads are some of the important factors in silo design. Process and occupational safety considerations are also the key elements in engineering design of silos.
Altough silos are considered as simple structures for bulk material storage, there exists several risks in operation of silos. Depending on product properties and environment conditions, flow problems like arching (bridging), piping or funnel flow are seen occasionally; consequently, silo geometry (width, height, cone angle, outlet size, etc) surface roughness, flow aid equipment are to be determined properly for smooth discharging of bulk solids from silos. Weight of the stored bulk solid, seismic loads and wind loads may impose danger if not considered properly. Though, finite element analysis (FEA) are applied to ensure structural stability.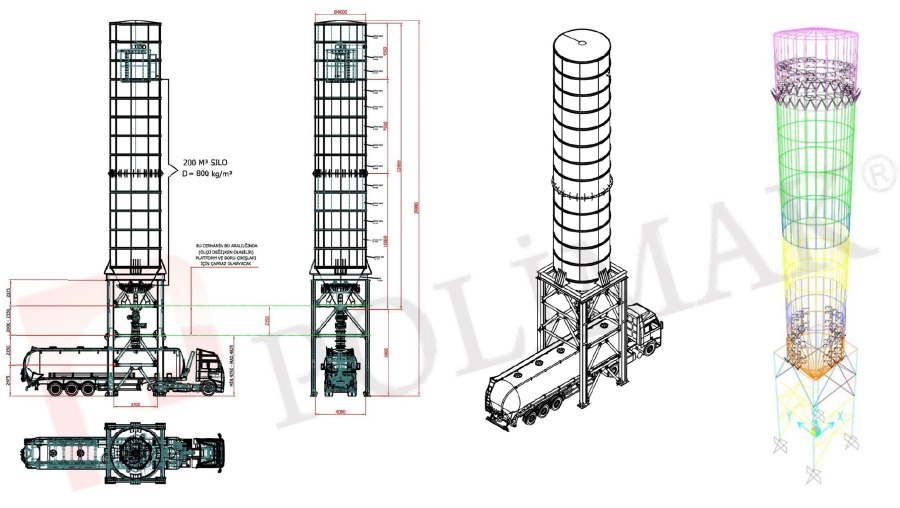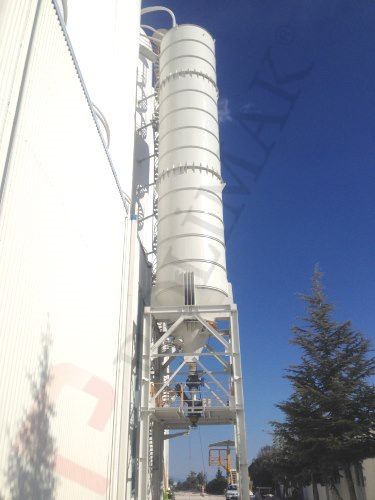 Bulk solid storage silos are generally connected to other equipment and / or machinery. Therefore, mechanical or pneumatic conveying systems are needed to transfer bulk material between silos and other equipment. Additionally, in large industrial plants where high volumes of bulk materials are processed, a series of silos may be integrated together for higher storage capacity.
Advantages of Silos in Bulk Material Storage
– Reduced floor space – Clean and contamination free storage – Low operational costs – Very low level of dust emmission – Easier stock and inventory control of bulk material – Optimum filling and discharge rates – Easier integration to industrial processes. – Suitable for interior and exterior use
Bulk Materials That Are Stored in Silos
Cement, calcium carbonate, ash, plastic pellets, lime, sand, gypsum, carbon black, pvc, fly ash, coal, coal dust. flour, seed, chickpea, bean, sesame, almond, grain cereals, chestnut, coffee grain, coffee powder, sugar, corn, starch, salt, spice, glass powder, marble powder,sawdust.
Brochure of Bulk Material Storage Silos
Application Gallery