The ability to provide expert solutions to wide range of industries derives from a team of experts who have long years of experience in designing, production and installation of industrial components and systems. Each phase of a bulk material handling project is critical to achieve desired performance and required safety. Our team of highly experienced engineers provide industrial solutions designed for safety, reliability and performance. There exists several aspects that affect the system design. Each one should be considered carefully to achieve an efficient bulk material handling solution. Physical and chemical properties of material (bulk density, particle size, angle of repose, flowability, moisture, corrosivity, minimum ignition temperature etc.) conveying capacities, storage need, process limitations, connected equipment are some of the important factors in system design. Process and occupational safety considerations are also the key elements in engineering design. Being a solution provider in bulk solids handling industry with 40 years of experience, our strength comes from R&D, custom design and production capabilities for each individual application. Our operational organizations are flexible enough to supply problem free solutions for our customers from a single equipment production to complete turnkey system installation in short time.
Bulk Solid Loading and Filling Systems
Silo loading systems Mixer loading systems Tank loading systems Big bag loading systems Octabin loading systems Packaging systems Sack filling systems Bulk bag filling systems Bulk truck loading systems Tanker loading systems Storage , stockpile loading systems Hopper loading systems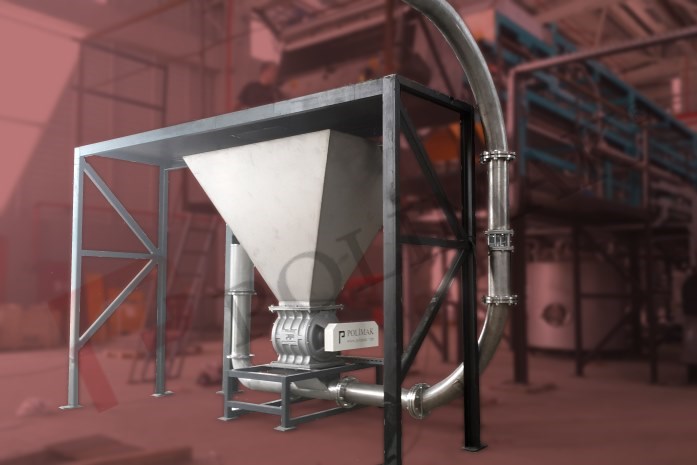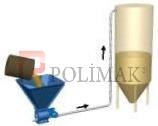 Silo Filling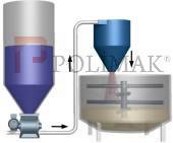 Mixer Filling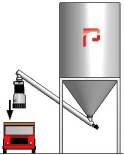 Truck Loading
Bigbag Filling
Bulk Solid Discharge Systems
Silo discharge systems Mixer discharge systems Tank discharge systems Big bag discharge systems Octabin discharge systems Bag dump systems Bulk bag discharge systems Bulk truck unloading systems Tanker unloading systems Liner bag container unloading systems Storage hopper discharge systems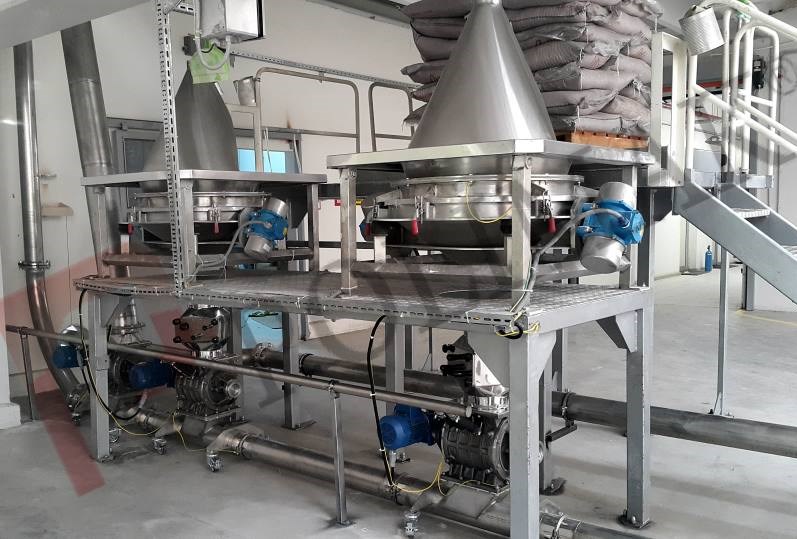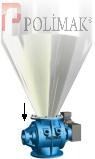 Silo Discharge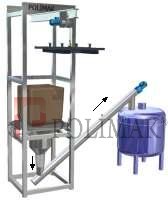 Bigbag Emptying

Sack Emptying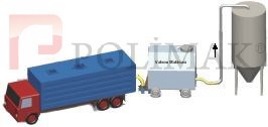 Truck Unloading and Silo Loading
Bulk Solids Conveying Systems
Bulk solid conveying from truck, storage to silo. Transferring powdered and granule bulk solids from sacks, big bags to silos. Feeding the production line from silos. Bulk solid transfer from big bag discharge station to production line. Bulk material transportation from production line to storage silos. Bulk solid transfer from silo to bulk truck and tanker. Bulk solid transfer from silo to big bag filling system. Dust collection from process and pneumatic conveying of dust to dust collectors. Powder conveying from jet filters to storage silos.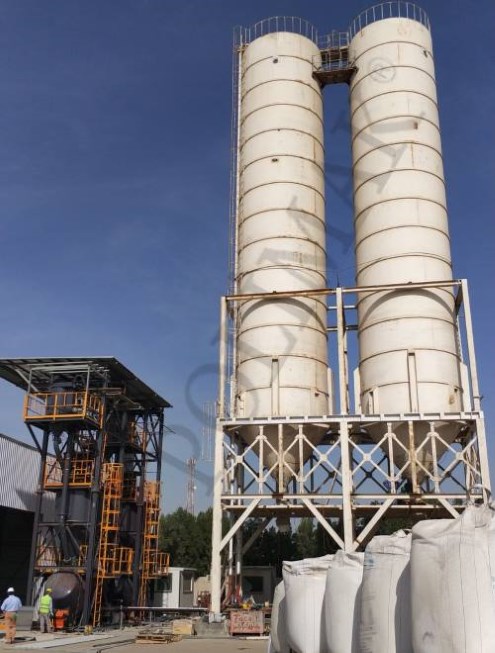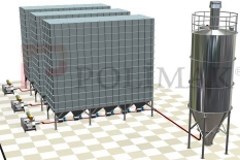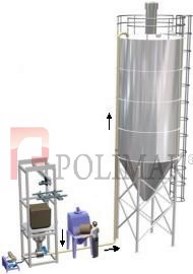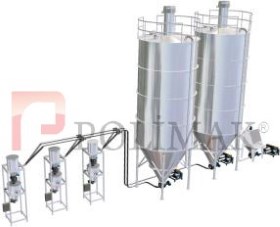 Turnkey Bulk Solid Handling Systems
Turnkey bulk solid handling systems from raw material input to end product output. Bulk solid loading, filling, discharging, conveying transportation, mixing, dosing, feeding, weighing equipments are combined together to have a complete production line. Design, production, installation and commissioning services for production lines of wide range of industries are avaliable from one supplier.

Bulk Material Storage Solutions
Silos, tanks and containers for safe and efficient storage of powdered and granular bulk solids.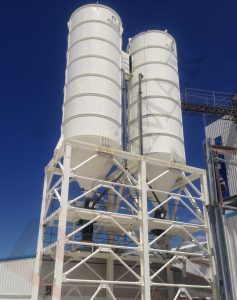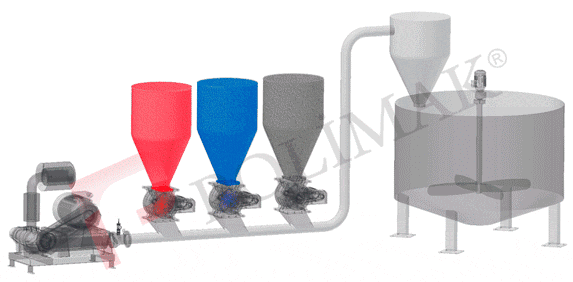 Bulk Powder Dosing and Conveying Systems
Gravimetric and volumetric dosing systems combined with pneumatical conveying systems are used to feed powder mixers. Wide range of configurations are available depending on process requirements.
Industries Served, Bulk Solids Handled
Industrial Plants
Cement, calcite, calcium carbonate, mining materials, medical powders, petrochemical materials, pharmaceuticals, coal, coal dust, soda, gypsum, perlite, marble powder, plastics, polyethylene, polypropylene, granules, saw dust, activated carbon, ceramic powder, Calcite, Calcium Carbonate.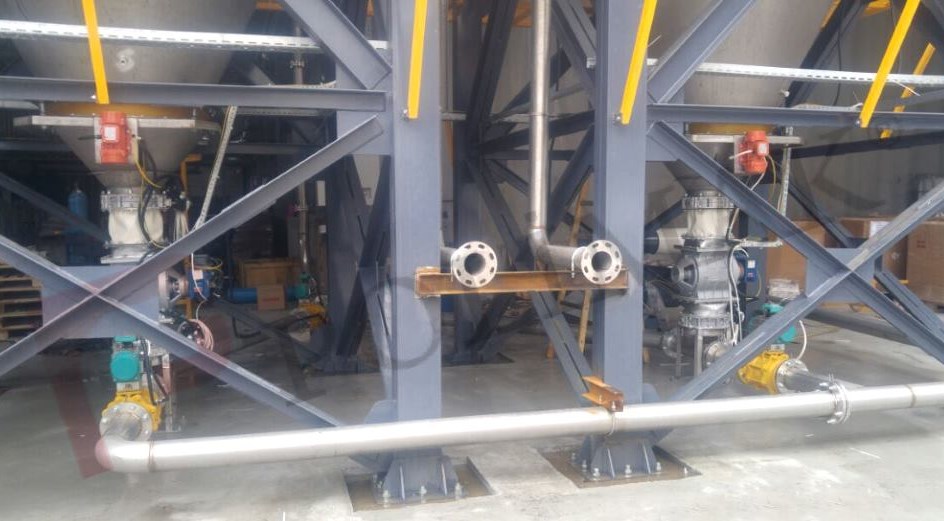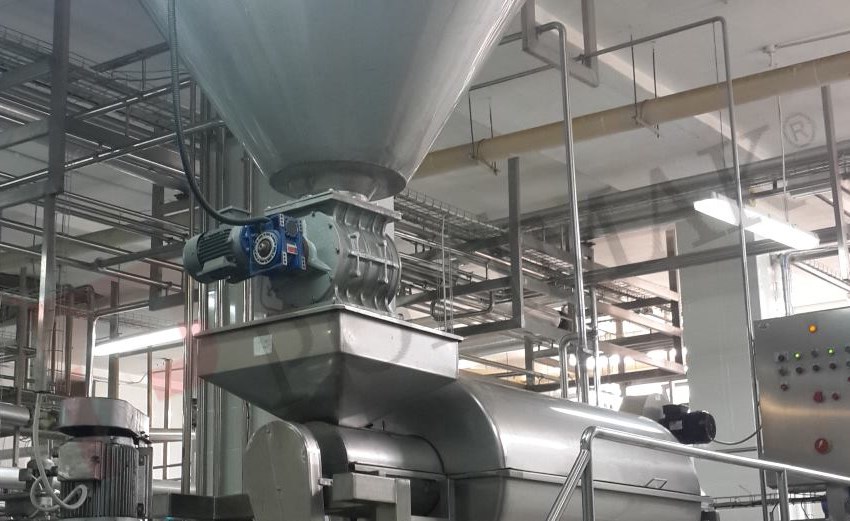 Calcium Carbonate
Calcium Carbonate is also known as calcite. Its chemical formula is CaCO3. Calcite is widely used in industrial processes. Paint industry, paper industry, plastics, glass production, building materials, chemicals, food and ceramic industries are some of them. Calcite, calcium carbonate conveying, storage, loading and feeding systems are widely used in these industries.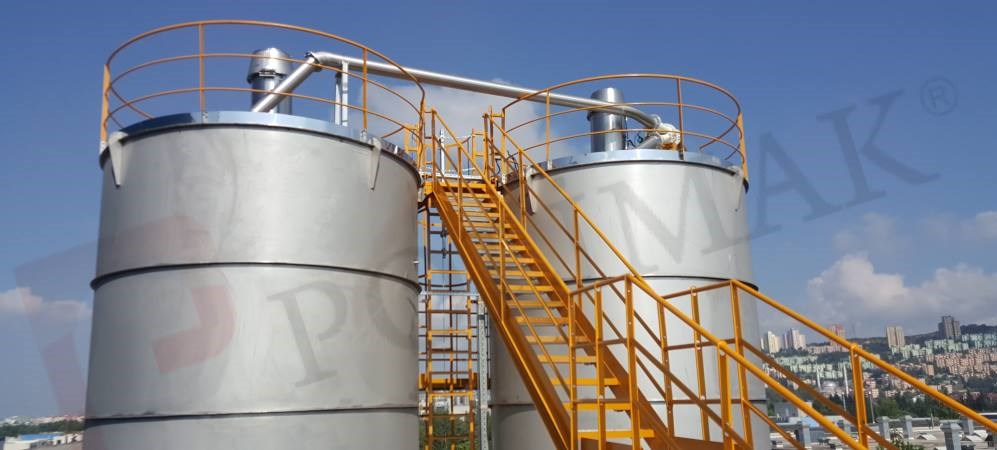 Plastics
Conveying, storage, loading, feeding and discharging of plastics like PVC, Abs, polyethylene, polypropylene are carried out by bulk solid handling systems. Injection and extrusion machines are fed by central powder & granule feeding systems. Raw materials are transferred between silos, mixers, batching units.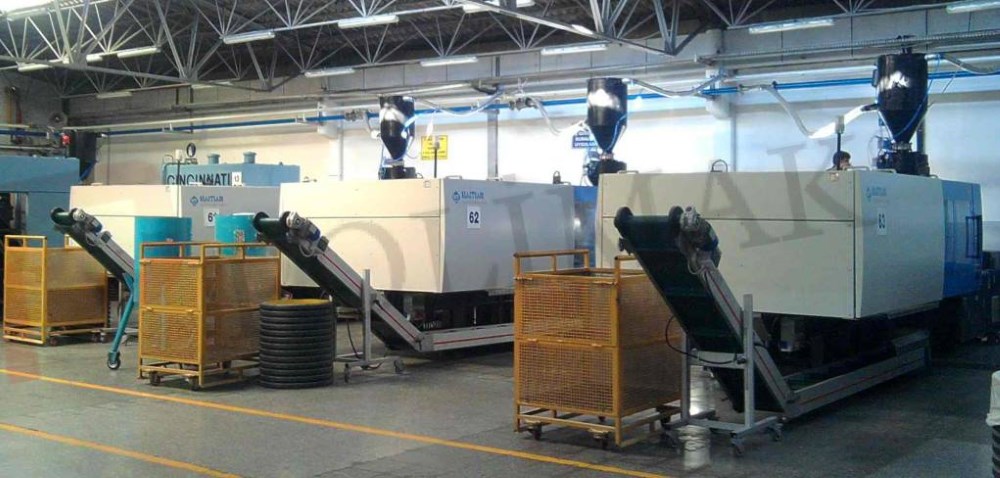 Fly Ash
Fly ash is the result of burning of solid fuels like coal. Energy plants, cement factories, boilers, chemical processes need heat. Ash is the one of the outputs of heat generation systems in i.e. coal burning power plants. Fly ash handling systems are needed to take the ash from bag house filters to silos for temporary storage and then to bulk trucks for safe disposal.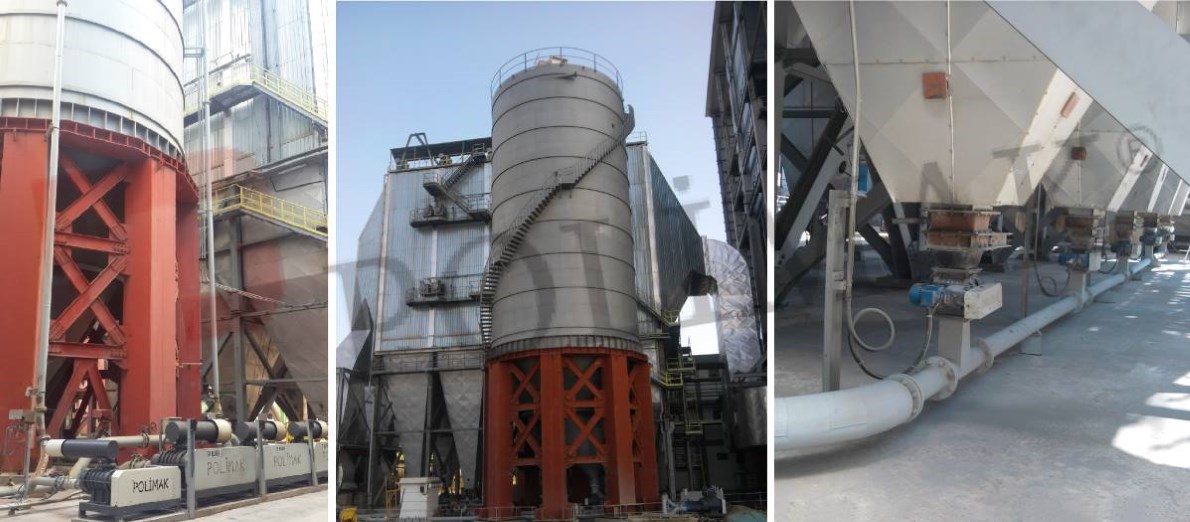 Food
Grains and powders like coffee grain, coffe powder, sugar, salt, flour, milk powder, corn , starch and spice can be conveyed, stored, loaded and fed by bulk solid handling systems. Food grade equipment are used in food handling. Large range of systems are available for each production process including mixing, batching, conveying, storage and dust collection.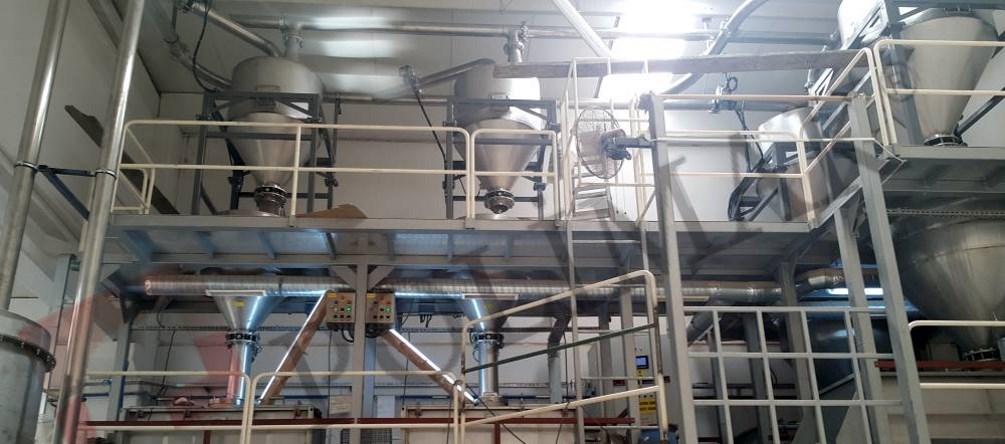 Agriculture
Wheat, flour, semolina, barley, oat, rye, bran, chaff, feed, seed, corn, chickpea, bean, lentil, pea, soy bean, sesame, rice, pice flour, dried fruit, hazelnut, peanut, almond, sunflower seed, cotton seed, grain cereals, chestnut are some of the bulk materials that can be handled by bulk solids handling equipment and systems.
Brochure of Bulk Solids Handling Systems