Depending on process requirements and physical properties of product, loading bellows are available with extensive range of bellow configurations. Proper selection of configuration is essential for efficient and dust-free loading.
Single Outer Bellow
Single outer bellows provide economical solution for low dust content, granular material loading operations. There exists one bellow that maintains the confined region in the system. Product flows downward through this bellow and any dust is collected upwards within the same region.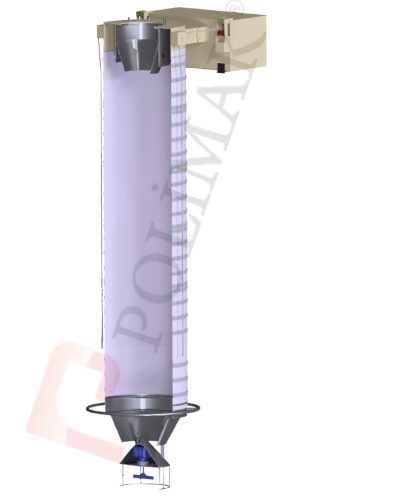 Double Bellows
There exists one outer bellow and one inner bellow in this configuration. Product flows through the inner bellow downwards and dust is collected through the region between two bellows upwards. As two opposite flows are separated, product loading capacity and dust collection efficiency are increased. The dust collection system is connected to the region between two bellows. Collected dust is sent back through this region again.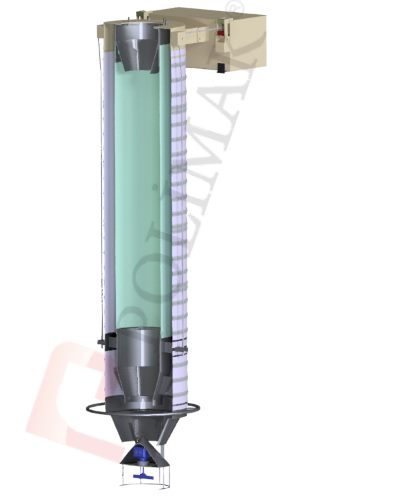 Single Outer Bellow With Internal Wear Cones
Wear cones are used to protect bellows from abrasion caused by flow of bulk solids. They are installed at the center of loading bellow. Main stream product flow is separated from bellow by wear cones. Flowing material does not have contact with bellow fabric. Depending on the physical properties of product different type of wear cones are available. While carbon steel cones are suitable for wide range of bulk solids, hardox steel cones are needed for highly abrasive materials. For food products and corrosive materials stainless steel cones are preferred. In high temperature loading applications, wear cones serve as a heat barrier to protect bellows.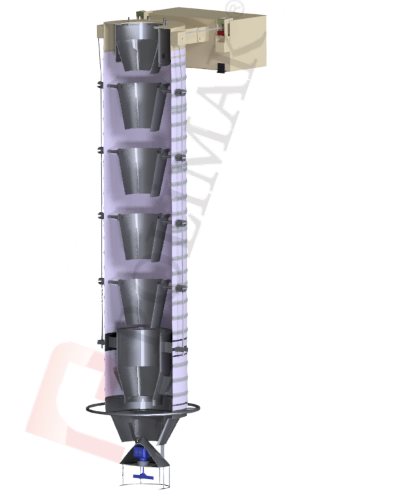 Double Bellows With Internal Wear Cones
Inner bellows can be used to cover internal wear cones. This design both protects bellows from abrasion and provides efficient dust collection with rapid product loading. Bulk material flows through the wear cones inside the inner bellow downwards and dust is collected through the region between two bellows upwards.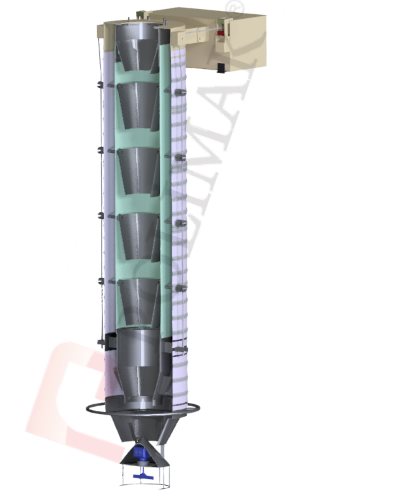 Loading Bellow Selection Chart
Following chart can be used to determine possible loading bellow configurations for different applications and conditions.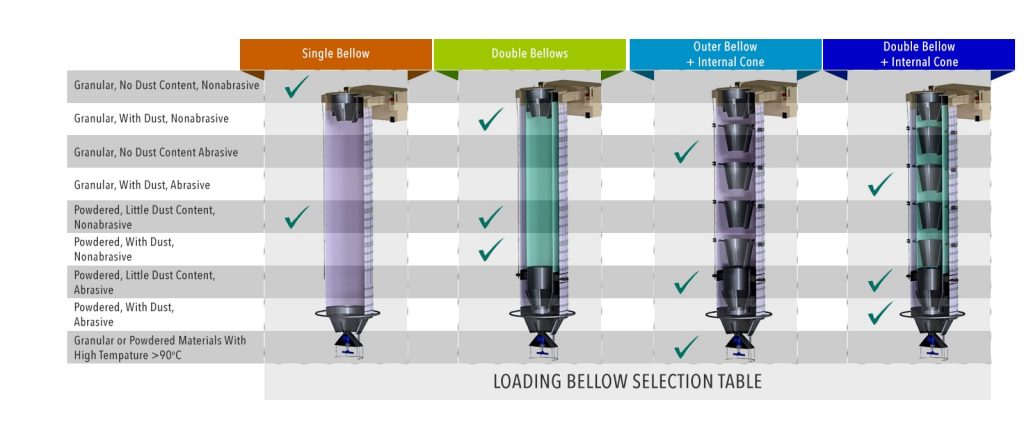 Heavy Duty Loading Bellows
Single Loading Chute
Telescopic loading chutes are used for high capacity and/or high temperature powder loading to trucks, ships and stockpiles. They are composed of large diameter telescopic steel pipes controlled by winch mechanism. These pipes are used to provide large inner space for easy discharging of powdered material and isolate it from the surroundings.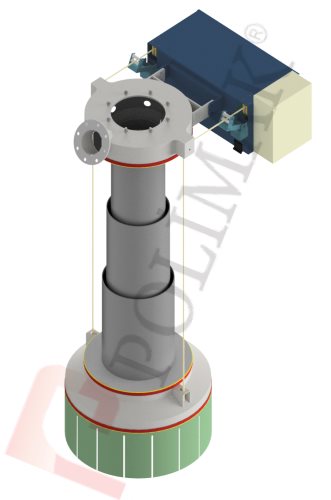 Single Outer Bellow With Internal Loading Chute
An outer bellow is used in this telescopic chute configuration to provide closed containment. Any dust leakage is prevented during material flow. Dust collection system connected to flexible dust skirt at the bottom are utilized capture fugitive dust.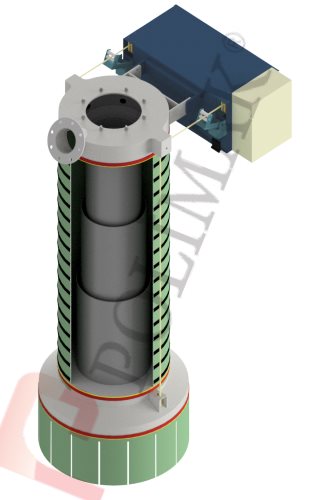 Loading Chute With Double Dust Collection Bellows
For high capacity loadings of high dust content materials, flexible dust skirt size is increased. Two bellows are installed at the sides of telescopic chute piping. These two bellows are used to collect higher dust content. Large scale jet filter type dust collection systems are used to prevent any dust emission to the environment.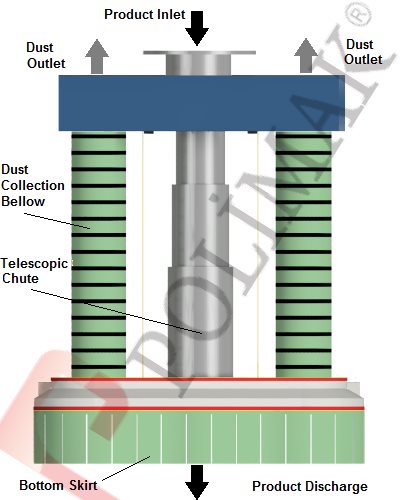 Links