Screw Jack
Screw jack is used in applications where linear motion is required. Lifting of any load, pushing or pulling of mechanical equipment, adjusting of tight clearances of mechanical parts can be done by screw jacks. Mechanical capacity of screw jacks is between 5kN and 2000kN. Jack screws can be used as linear motors, linear actuators, or mechanical lifts depending on type of motion.
Screw Jack Catalog
Screw Jack Selection Questionnaire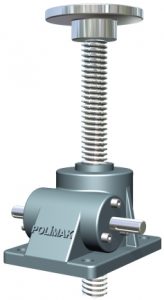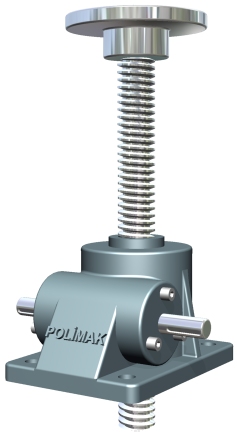 How Screw Jacks Work ?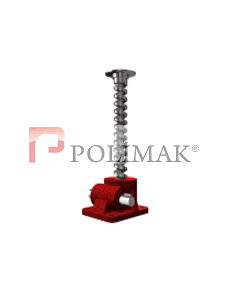 Main components of screw jacks are; trapezoidal lifting screw, worm screw, worm gear and gear housing. Worm screw is rotated manually or by motor. Worm gear is rotated by worm screw. The lifting screw moves through the rotating worm gear. The linear motion speed of lifting screw depends on thread size and rotation ratio of worm gears.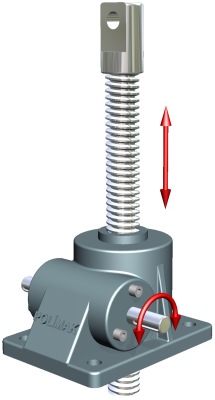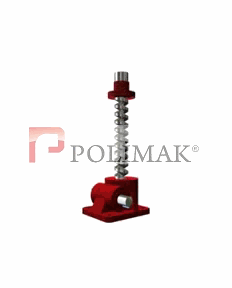 In some models of jack screws, The lifting screw does not move up and down. It only rotates around its axis. A lifting nut (also known as travelling nut) moves along the screw. The lifting nut of jack screw is made of bronze to decrease friction.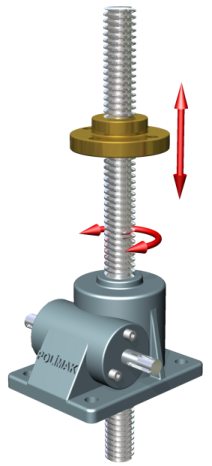 Screw Jack Connections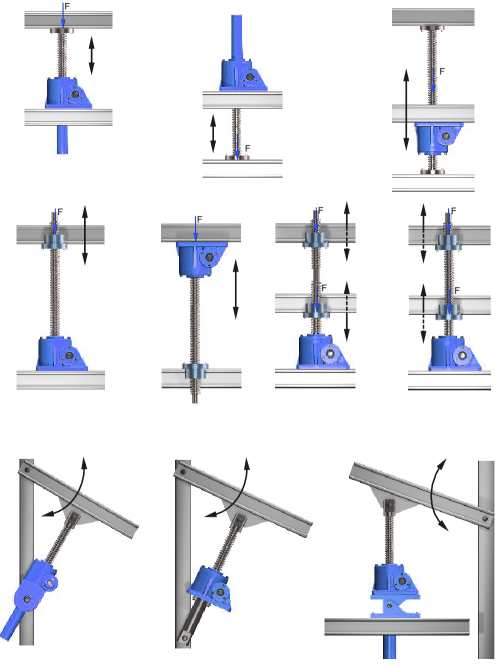 Screw Jack Applications
Paper, press, printing industry
Gypsum factories
Sheet metal forming machinery
Mechanical lifting applications
Platform lifting applications
Food processing machinery
Construction sector
Bridge jacks for road and bridge lifting
Shipyards
Opening and closing of penstocks
Industrial process
Roll form machinery
Mining industry
Defense industry
Lift tables
Stage setup applications
Mechanical screw jacks can be operated by manually or by electrical motor. More than one screw jacks can be connected together to move simultaneously.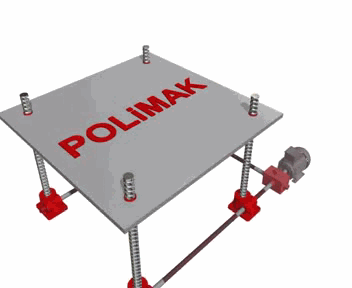 Mechanical Lifting and Pulling Screw Jacks
These models are used instead of hydraulic jacks where pushing and pulling is neeed between heavy components espacially in industrial building construction works, industrial machinery installations, bridge constructions.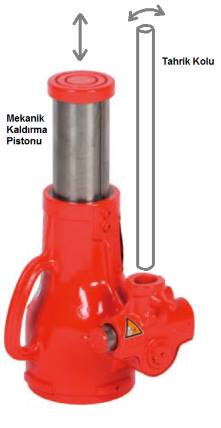 Mechanical Lifting Screw Jack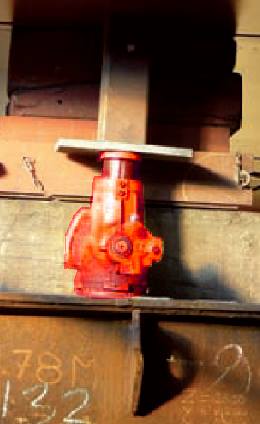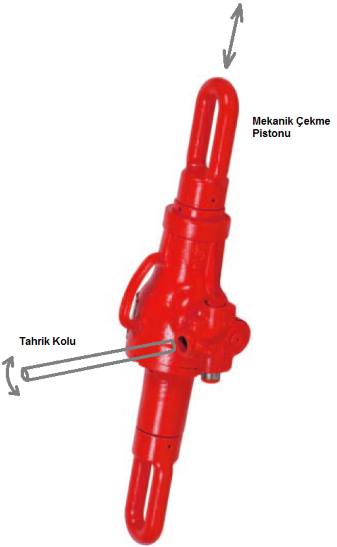 Mechanical Pulling Screw Jack