Screw Conveyor Types, Models and Configurations
There exist several types of screw feeders & conveyors. Depending on process requirements, screw conveyor configurations may change.
Tubular Screw Conveyors
Tubular screw conveyors have single tubular shaped outer body with at least one inlet and one outlet. Helicoid screw witch shaft turns within the tubular body and transfers the bulk material from inlet port to outlet.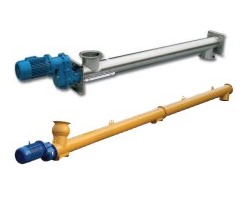 U Type Screw Feeders
U shaped or V shaped outer body is used in U type screw feeders and conveyors. There exist removable top cover above the screw feeder for easier cleaning and maintenance.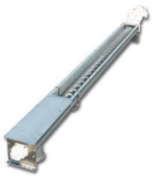 Stainless Steel Screw Conveyors
Used in food production, processing, packaging, and in pharmaceticual industry.

Hardox Screw Conveyors
Used in abbrassive products. Helicoid screw can be made from hardox steel for longer operating life.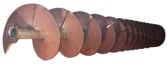 Screw Conveyors With Mulitple Inlet Ports
Screw conveyors can be used to collect product from multiple points and transport to receiving point.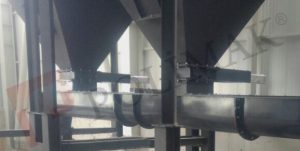 Screw Conveyors With Multiple Outlet Ports
Screw conveyors can be used to feed multiple processes at the same time or sequentially. Slide gate valves or butterfly valves are installed to outlet ports to control product flow.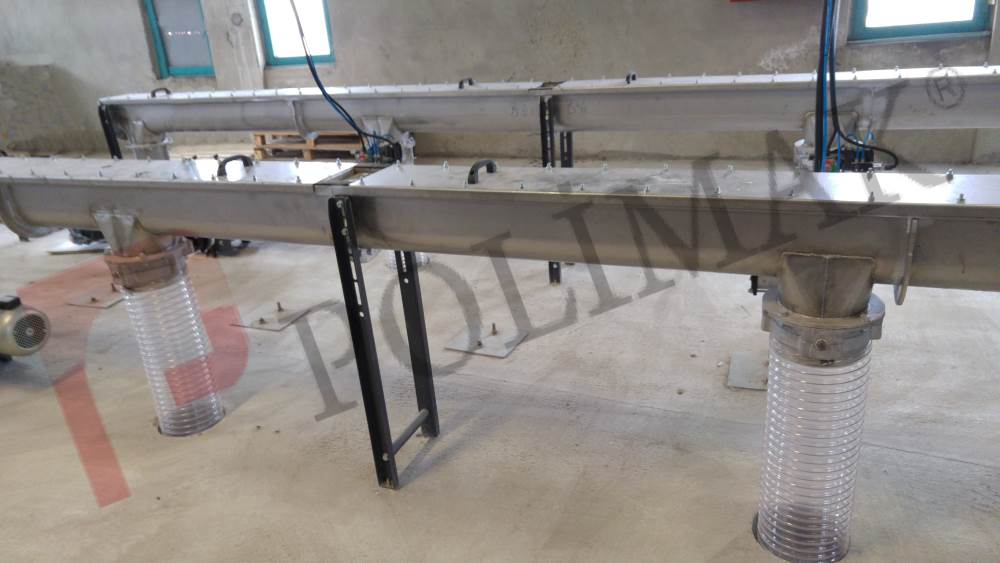 Mobile Screw Conveyor With Hopper
Used in different locations in production plants. Can easily be moved by the help of wheels. Weighing equipment can be added for applications that need measurement.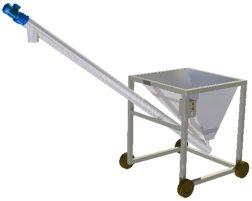 Dosing Screw Feeder
Used for adjustment of the amount of product to be fed into the process. Generally used in food, chemical and in plastics industries. Volumetric dosing is controlled by screw feeder shaft speed. Weighing scales are to be used with screw feeders for gravimetric dosing applications.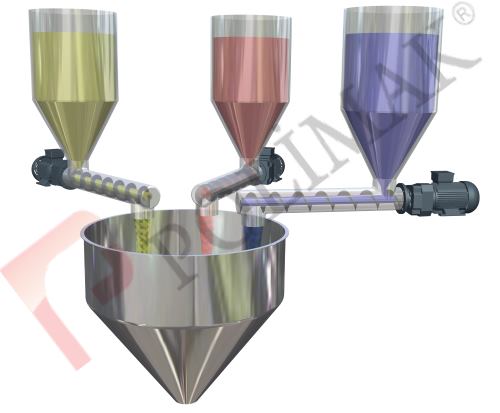 Microdosing Screw Feeder
Small amounts of dosing is possible with special designed microdosing screw feeders.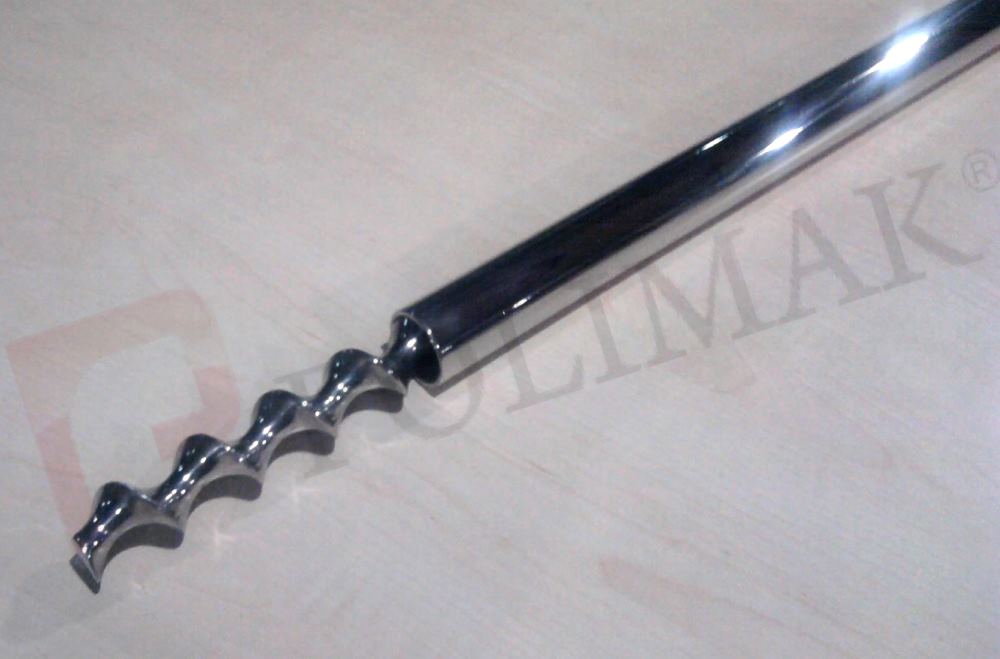 Custom Designed Screw Feeders and Conveyors
In addition to extensive range of screw feeders, custom designed and engineered feeders are available depending on process requirement.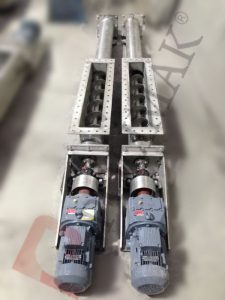 Screw Conveyor vs. Feeder Screw, What is the Difference?
In bulk material handling industry, screw feeders are mistakenly dubbed as screw conveyors because their functions are nearly identical. The basic construction is the same in screw feeders and conveyors; a rotating helicoid screw inside a tubular or U shaped body used to transfer the powdered or granular bulk material from inlet port to outlet port. The key difference is intended use of the equipment. Screw conveyors are used for moving the bulk material between two points with generally maximum possible or optimum transportation speed. While screw conveyors are capable of handling free flowing bulk solids, they are generally unable to regulate the speed at which they discharge material. Silo discharging, dust collector discharging, truck filling, continous process feeding are typical applications for screw conveyors. Screw feeders are used specifically to deliver bulk materials from one part of the feeder mechanism to the other in a controlled manner. The speed of product flow is determined and generally adjustable with respect to process requirements. Feeding with determined throughput, volumetric dosing and gravimetric dosing are done by screw feeders. Equipment design (i.e the diameter, pitch, body geometry) is much more important in achieveing desired performance.
Links