Screw Feeder & Conveyor Applications
Screw conveyors and feeders are widely used in bulk material handling industry to transfer bulk materials between different points in a practical way.
Silo, Hopper Emptying With Screw Conveyor
Screw feeder placed under the silo, hopper or other container system is used to control the bulk solid (in powder or granule form) discharge from these units and feed equipments like conveyor, mixer etc.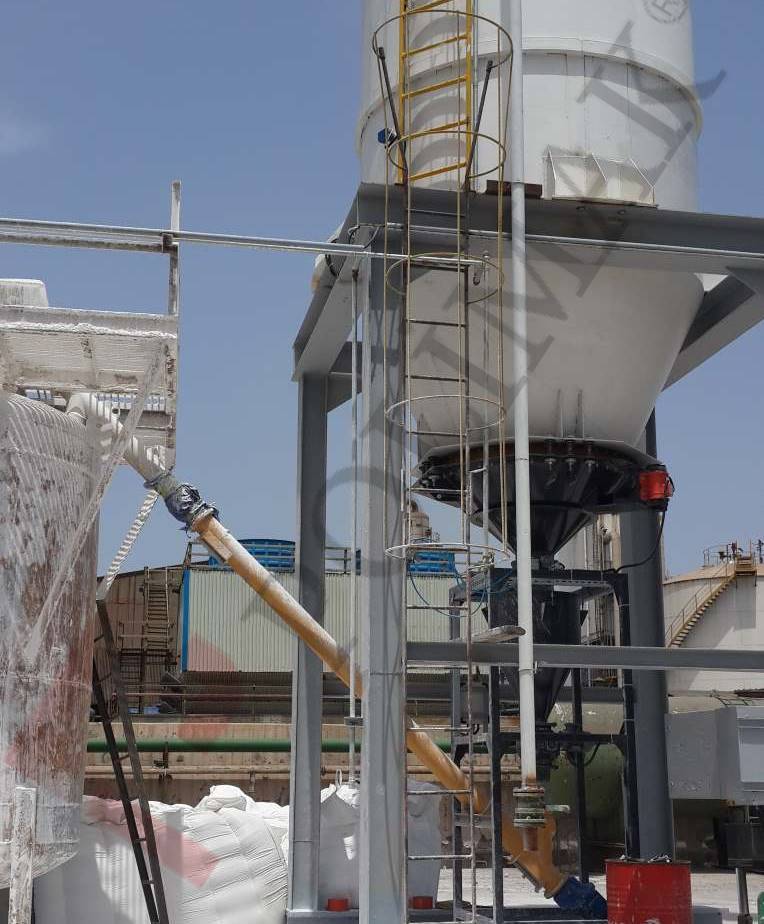 Dust Collection Systems, Baghouse Dust Filters
Dust collectors, filters, jet pulse filters are used to collect dust from production lines. Screw conveyors installed under dust collection systems, are used to unload the collected dust.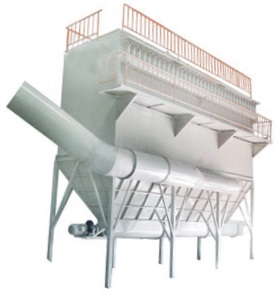 Mixing, Batching, Dosing Systems
Screw feeders can be used to control the amount of discharging of bulk solids. By controlling the shaft speed of screw feeder, volumetric measurement is possible for both powdered and granule type bulk materials. Gravimetric feeding of mixers or containers are done by measuring the weight of handled product.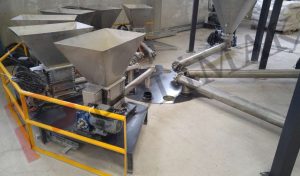 Bulk Solids Processing Equipment Feeding / Discharging With Screw Conveyors
In several industrial processes, bulk solid processing equipment can be fed or discharged with the help of screw conveyors. Feeding, batching, mixing, crushing processes are some of the examples that utilize screw conveyors.

Other Industries and Applications of Screw Feeders & Conveyors
Chemical and process technology
Power plants
Cement and lime
Foodstuffs
Paper industry
Flour mills
Iron and Steel Foundries
Dust collection systems
Painting machines
Grain handling
Agriculture applications
Handled Materials By Screw Conveyors
Cement, calcium carbonate, ash, plastic pellets, pvc, fly ash, coal, coal dust. wheat, flour, barley, feed, seed, corn, chickpea, bean, sesame, rice, rice flour, dried fruit, nuts, peanut, almond, sunflower seed, cotton seed, grain cereals, chestnut, coffee grain, coffee powder, sugar, salt, spice, glass powder, marble powder,sawdust.
Application Gallery
Links