Main function of silo filters is to prevent any harmful dust emission to the environment. Concrete batching plants and cement factories utilize cement silos and they should prevent any cement dust spreading around production plant. Bulk tanker trucks fill cement silos by pressurized air. This air carries cement to the silo and during discharge through the silo vent outlet, this air also carries dust particles to outside. Silo top jet filters installed on cement silos prevent these kind of dust emissions and provide healthier environment. Additionally, these filter systems also keep valuable cement dust inside the silo.
Cement Silo Filter Applications
– Bulk cement tanker truck discharging – Pneumatic conveying systems – Silo filling – Industrial plants – Concrete batching plants
Advantages of Cement Silo Jet Filter
– Maintains dust free clean environment around the production plant. – Prevents any raw material loss by keeping it inside the silo. – Maintains emission values below government environmental regulation limits.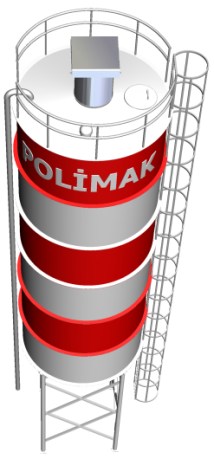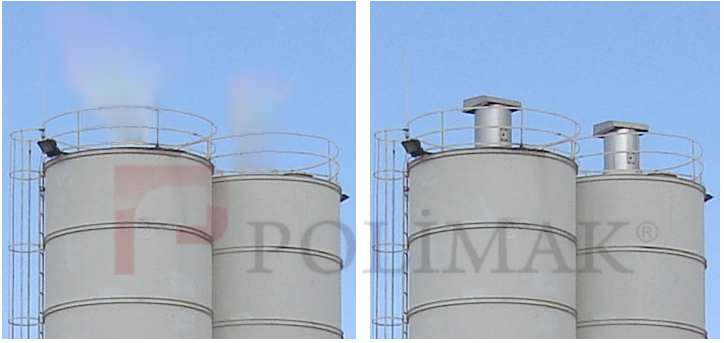 Technical Features of Cement Silo Jet Filters
– Maintenance free jet pulse system. – Microprocessor controlled jet pulse timing. – High efficiency cartridge type filters. – Bag type filter elements are available on demand. – Easy access to filter elements. – Easy to install. – Filter surface area between 0.5m² – 100m². – Automatic filter cleaning with reverse pulse jet system. – Filter elements can be easily changed with top cover. – Outer body is designed to endure harsh weather and environment conditions. – Cylindrical body can be installed in any direction. – Lower connection flange and adapter for installing instead of different brands. – Low dust emission. – Works with 220V 50-60Hz power supply and 4-6 bar process air. – Wam Silotop filters are available on request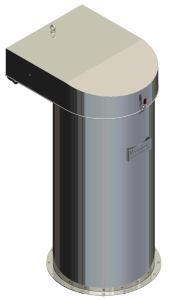 Jet Filter Accessories
– Spare filter cartridges – Lower connection flange and adapters – Silo pressure safety valve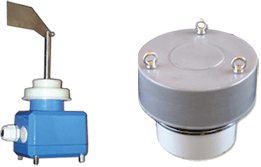 Other Jet Filtre Applications
– Cement Silo – Gypsum Silo – Calcium Carbonate Silo – Wheat Silo – Dust Collection Systems – Dust Silos – Bulk Material Filling and Discharging Systems – Dosing Weighing and Batching Systems – Loading Hoppers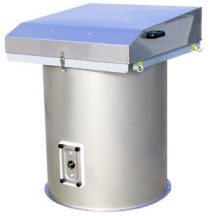 Silo Systems, Cement Silo Equipment
– Silo level sensor – Silo pressure sensor – Silo pressure safety regulator valve – Air pads and air jets for powder flow aid – Butterfly valve at silo outlet – Cement screw conveyor – Silo vibrating bin activator
Links