Dust Collection System
Industrial plants use central dust collectors to collect dust from different points in the production line. Baghouse filters, de-dusting systems are used in these plants to collect the dust to single point.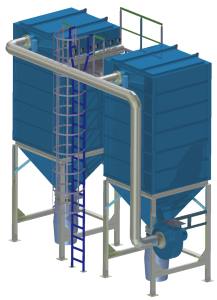 Filter Receiver
Filter receivers are used to separate pneumatic conveying air and conveyed bulk material at the end of conveying line. Upper section of filter receiver unit is similar to jet filters. This jet filter can be made of bag filter elements or cartridge type filter elements. Lower section of filter receiver unit is the same as cyclone receiver. This design combines the advantages of cyclones and jet filters in single body.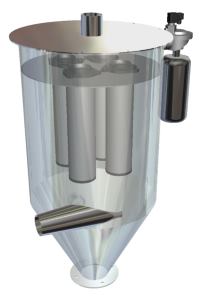 System Filters
System filters are custom designed jet filters built for individual bulk solids handling applications like big bag discharge systems, bag dump stations, bulk tanker truck loading bellows, compressor inlet filters etc.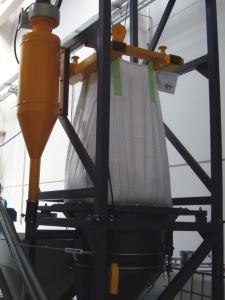 Jet Filter Configurations
Jet filter accessories and configurations vary , depending on wide range of application possibilities, dust properties and environmental conditions.
– Jet filter bodies are made of stainless steel, filter bags are FDA approved, overall design is made for contamination free in food applications. – In explosive atmospheres and explosive dust handling, jet filter components are ex-proof and have Atex certification. Filter bags are antistatic. – For high temperature materials such as fly ash, filter body and filter bags are made of heat resistant materials. – For bulk solids which have high moisture content and sticky, inner side of filter body is made of polished material. Filter bags are coated with special coating.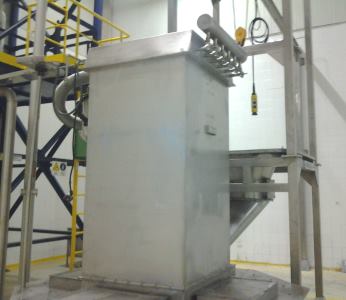 Links