During handling of bulk solids in powder or granule form, dust may be spread to the atmosphere which is harmful for health and environment. Dust collection systems and jet pulse filters are used to prevent these emissions from industrial processes.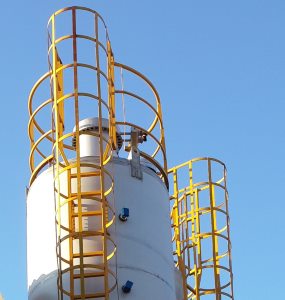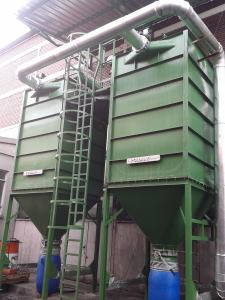 Storage silos, pneumatic conveying systems, mechanical conveying systems, production lines, loading and discharging systems are key areas that deal with powder and bulk solids. Wide range of filter and dust collection systems are available depending on physical properties of dust and characteristics of bulk solid handling process.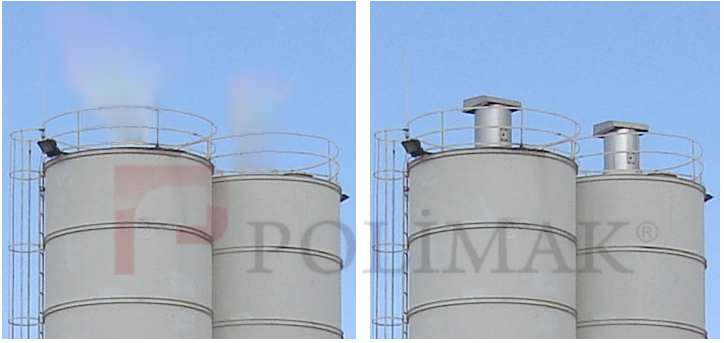 Operating Principle of Jet Pulse Filter
Depending on design of pneumatic or mechanical conveying systems, air with dust content is transferred to the filter unit by pressure or vacuum. Filter cartridges or filter bags hold the dust particles and lets the conveying air pass through them. The reverse air jet pulse system is used to blast pressurized air to the filters in the reverse direction to clean the filters periodically. The dust is dropped back to the process or stored in separate hopper and clean air is discharged. Reverse air pulse jet system is composed of pulse jet diaphragm valves, pressurized air tank, injection nozzles and electrical controller.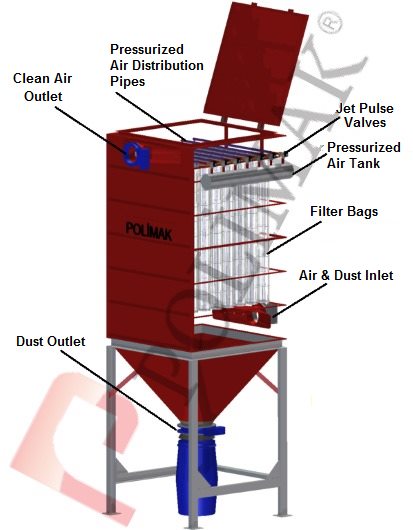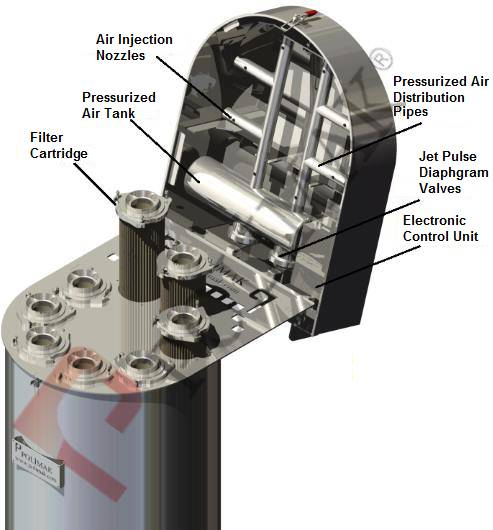 Different type of powdered and granular bulk materials can be filtered by selecting proper dust collector. Emission of fine dust, raw food materials, big sized granular products, explosive, high temperature raw materials can be prevented.
Links