Pneumatic Conveying Systems
Silo top jet filters are used to vent pneumatically filled silos, tanks and containers keeping the dust inside of the silo (or container, tank etc) and letting the air to leave it. Blowers and compressors supply required air for pneumatic conveying systems. This air is used to convey bulk solids to silos, tanks and containers. Jet filters are used to filter and discharge this conveying air.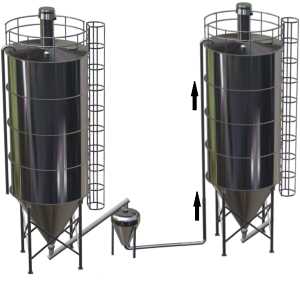 Silo Filling By Bulk Truck
Bulk tanker trucks fill the silos by the help of built in air compressors. Jet filters installed on silos are used to keep the dust inside the silo and filter the pressurized conveying air.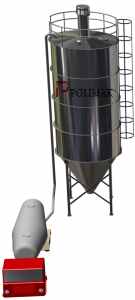 Silo and Hopper Filling With Mechanical Conveyors
High volume of dust emission is seen during filling of silos and hoppers by mechanical conveying systems like screw feeders, chain conveyors and bucket elevators. Jet pulse filters with built in vacuum fan are used to collect the air and dust. Air is filtered and discharged to the atmosphere while dust is collected.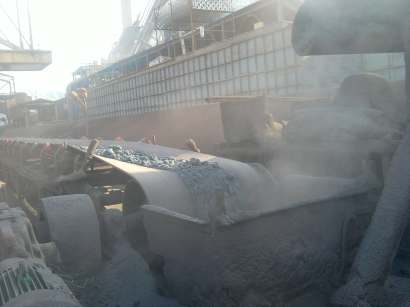 Mixer Filling
Mixer filling and mixing operations lead to some amount of dust emission to the environment. Mixers can be filled manually, by a mechanical conveyor, by pneumatic conveying or by an automatic dosing system composed of different loading equipment. Vacuum fan of jet filter collects any dust content within the region. Jet filters installed above the mixers can discharge the collected dust back into mixers again. This design prevents any valuable raw material lost.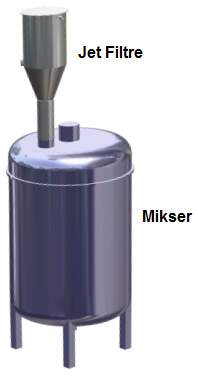 Packaging Systems
Automatic bag filling systems, big bag filling systems and similar packaging machines may have dust leakage problem during filling operation. While the package is filled, the air inside the package escapes outside and brings any dust together. Dust collectors are used to collect this air and dust.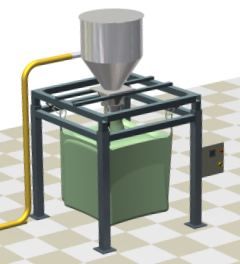 Bulk Truck, Tanker Truck, Ship and Stockpile Loading
Loading bellows also known as telescopic chutes provide dust free loading of trucks, ships and stockpiles. Loading bellows prevent spreading of dust while filling or loading of bulk solids in powder form. But this dust should be collected by a vacuum system. Jet filters supply vacuum air and collect the dust inside the loading bellow. Collected dust can be discharged back to the truck, ship or stockpile again and material loss is prevented.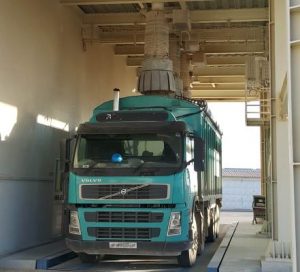 Production Lines
Central dust collection systems are widely used in production lines that utilize bulk solids. Jet filters collect dust from different locations within the production process. Depending on the type of application , baghouse filters or cartridge type jet filters can be installed. Vacuum fans are used to collect the dust to filter units. Collected dust can be sent to storage silos by the help of mechanical or pneumatic conveying systems and filled into bulk trucks for disposal.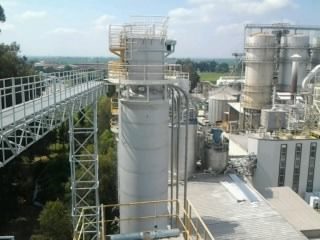 Other Jet Filter Applications
Crushers and breakers Iron and steel foundries, blast furnaces, electrical arc furnaces
Cement Plants
Food Industries Gypsum Factories Building Materials Production Plants Coal Burning Energy Plants, fly ash handling and filtering systems
Concrete batching plants
Mining, ore plants
Links