Silo top jet filters are used to vent pneumatically filled silos, tanks and containers keeping the dust inside of the silo (or container, tank etc) and letting the pneumatic air to leave it.
Applications of Silo Top Vent Filters
Silo top filters are installed on bulk material storage silos. Blowers and compressors supply required air for pneumatic conveying systems. This air is used to convey bulk solids to silos, tanks and containers. Jet filters are used to filter and discharge this conveying air while keeping the raw material inside the silo.
– Bulk Tanker Truck Discharge – Pneumatic Conveying Systems – Silo Filling – Industrial Plants – Concrete Batching Plants Silo vent filters keep dust content of bulk solids such as cement, fly ash, calcium carbonate, food and plastics in the silo. And keep the environment clean.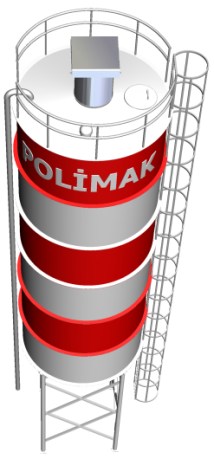 Jet Pulse Filter Operating Principle
While filling of silos with bulk materials in powder form, air with dust content is transferred to the filter unit by air pressure. Filter ccartridges or filter bags hold the dust particles and lets the conveying air pass through them. The reverse air jet pulse system is used to blast pressurized air to the filters in the reverse direction to clean the filters periodically. The dust is dropped back to the silo and clean air is discharged. Reverse air pulse jet system is composed of pulse jet diaphragm valves, pressurized air tank, injection nozzles and electrical controller.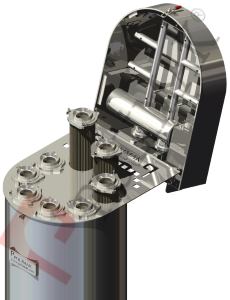 Features of Silo Jet Filters
– Cylindrical shape. – Connection flange for connecting to silo top. – Maintenance free reverse air jet pulse system – Weather proof and lockable top cover – Microprocessor control unit – High efficiency cartridge type filter elements – Low dust emission – Simple access to filters – Cartridge filters can easily be changed from the top cover – Inspection flange for inspecting the filters and inside of silo – Ready to install design – Filtering area ranging from 0.5m² to 100m² – Wam filters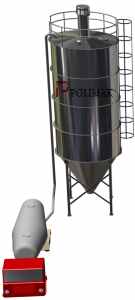 Jet Filter Accessories
– Spare filter cartridges – Lower connection flange and adapters – Silo pressure safety valve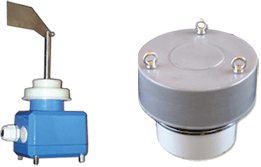 Jet Filter Applications
– Cement silo
– Gypsum silo – Calcium carbonate silosu – PVC silo – Wheat silo – Dust collection systems – Dust storage silo – Bulk material loading and filling systems – Dosing, batching and weighing systems – Loading and discharging hoppers
Links