Pneumatic conveying is a simple but effective transferring system, in which bulk solid products are carried from one place to another with the help of pressurized air. Bulk material that will be transferred could be unloaded from a silo or hopper and moved to other systems such as bulk truck, silo, big bag etc.
The aim of the blower is to provide pressurized and vacuum air to the pneumatic conveying system. Since the whole working principle of this system is to carry bulk material with air power, a blower is the key element. Because pneumatic conveying is one of the non-destructive options for delicate bulk solids, it should be designed carefully, considering the application needs.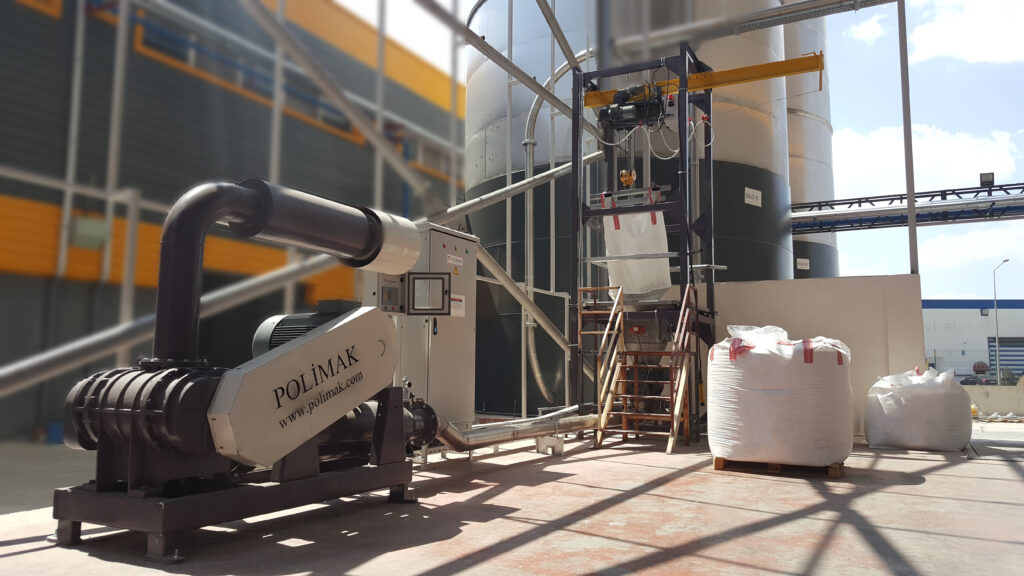 How to Choose Blowers?
There are many factors affecting the pneumatic conveying system design, including the blower features and accessories. Some of the factors to consider for blower size and selection are:
Physical & chemical properties of conveyed bulk solid

abrasive
corrosive
flammable
bulk density of product
sticky

Transfer capacity – how large should the blower be?
Conveying distance – what output pressure is required?
Environmental conditions

altitude
ambient temperature
humidity
dust and particles suspended in the air

Noise level caused by air pressure changes inside the blower – is a cabinet needed? (Note that the permissible exposure limit is 90 dB for all workers for an 8 hour day.)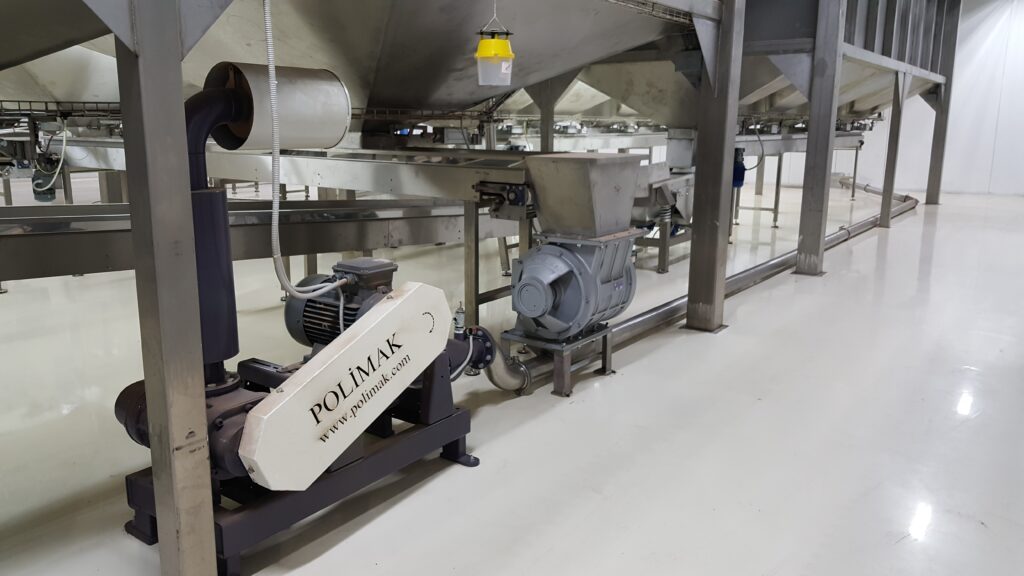 Polimak Roots Blowers Advantages
Polimak Process Technology has been providing turnkey pneumatic system and engineering solutions in the industry. We aim to design the most ideal equipment & systems for our users. Polimak Roots blowers have been used in a variety of industrial applications so far, offering numerous advantages.
Roots blowers provide both pressurized air (1000 mbar) and vacuumed air (500 mbar)
Flow rate of air is between 20 m3/h to 20 000m3/h
Provided air is oil-free so that no contamination risk for conveyed bulk solid occurs
Blower body

a single piece of cast iron
ribbed, so that heat is efficiently dissipated

Suitable for heavy-duty work
Provides greater efficiency and minimum noise with 3 lob rotor
Reduced vibration with high efficiency by using heat treated timing gears
Secured sealing with ring sealing
Easy installation
Low maintenance needed