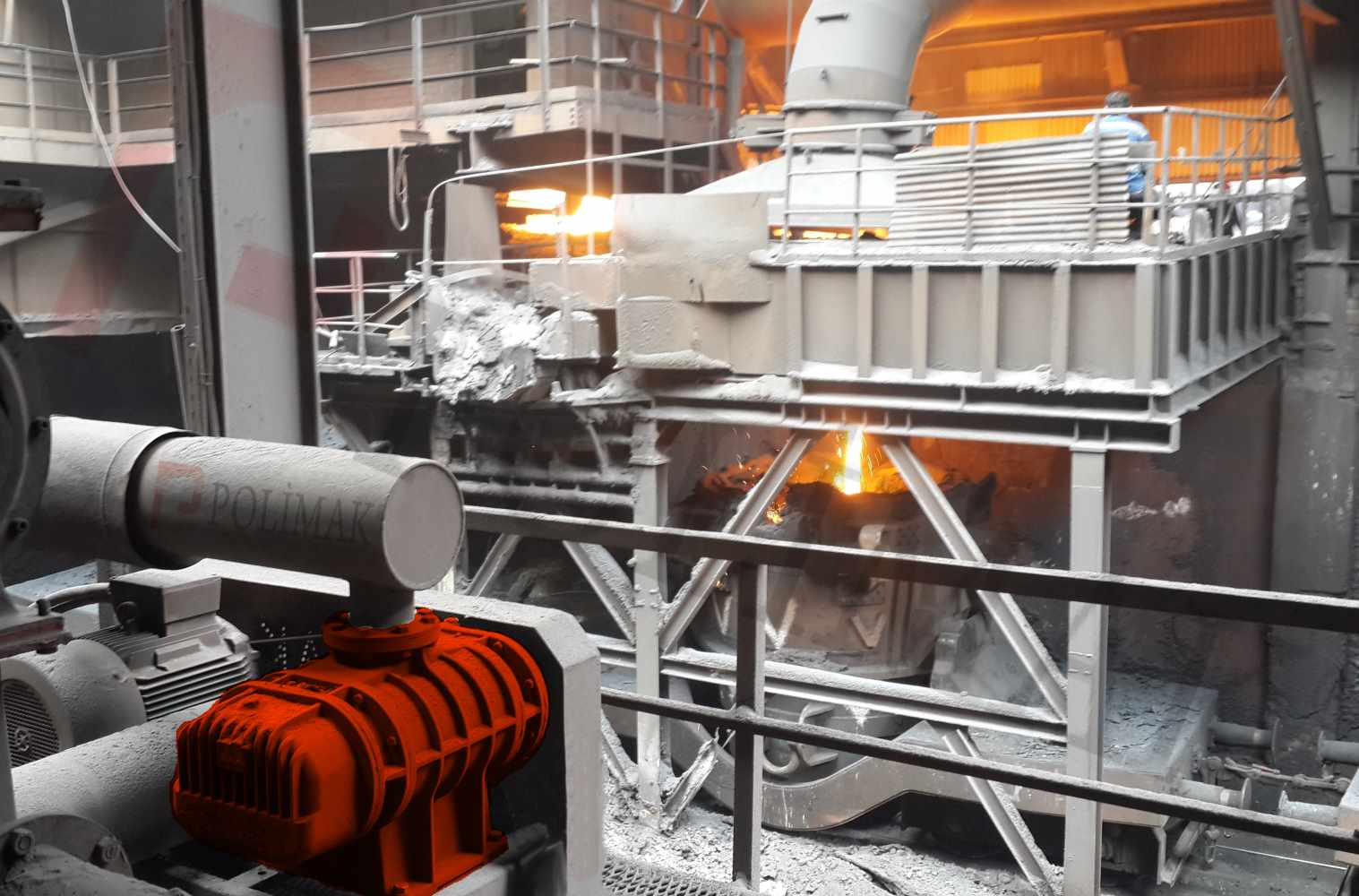 Roots Blowers for Toughest Applications
Design, production and installation of proper equipment for harsh environments and toughest applications requires a great deal of know-how and long years of experience. Polimak manufactures roots type positive displacement blower packages for extensive range of industrial applications.  Simple installation, low maintenance need, long years of problem free service, endurance for harsh environments are key features of Polimak blowers. Wide range of roots blower models and accessories are available depending on process parameters and site conditions.
Benefits of Polimak Roots Blowers
Air flow rates from 20 m3/h to 20 000 m3/h Pressure levels up to 1500 mbar, vacuum levels up to 500 mbar Oil-free clean gas and air supply Single piece rigid cast iron casing. Ribbed blower body for high efficiency heat dissipation. Heavy duty roller bearings for long years of blower service under heavy loads Precision machined 3 lobe rotor profiles for higher efficiency with minimum noise Piston ring sealing Precision machined and heat treated timing gears for minimum vibration and maximum efficiency Splash oil lubrication for longer service life Easy to install Low maintenance design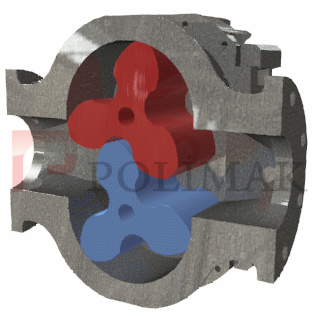 Blower Operating Principle
Main components of the blower are two impellers (also referred as rotors or lobes). These impellers rotate in oppposite directions. As they rotate, a fixed quantity of gas at the inlet side is trapped between the impeller and the casing. The rotating impeller pushes the trapped gas to the discharge side against whatever pressure exists in the system. The cycle repeats six times with every revolution.
Gas Compression
Rotary positive displacement pump, also referred to as positive displacement (PD) blowers or roots blowers, are machines that "pushes" a relatively constant volume of gas through a system. Unlike compressors, a roots blower does not internally compress the gas. The compression is achieved through the blower pushing the constant volume against restrictions downstream in a pressure system. Flow through a PD machine is relatively constant, regardless of pressure changes. This is different from a centrifugal compressor, which maintains a relatively constant pressure while the flow varies.
Oil-Free Conveying
Since blower impellers do not make contact with each other and housing, no lubrication is required in gas conveying chamber. Therefore there exists no extra material in the conveying medium.  This feature makes roots blowers have a great advantage in applications that require clean air or gas like aquaculture, milling, pneumatic conveying of foods and, chemicals.
Bareshaft Blowers
Positive displacement blowers can be delivered as bare shaft units
Blower Packages
For an easy installation option, blowers can be prepared within a package unit which contains electrical motor, silencers and other accessories.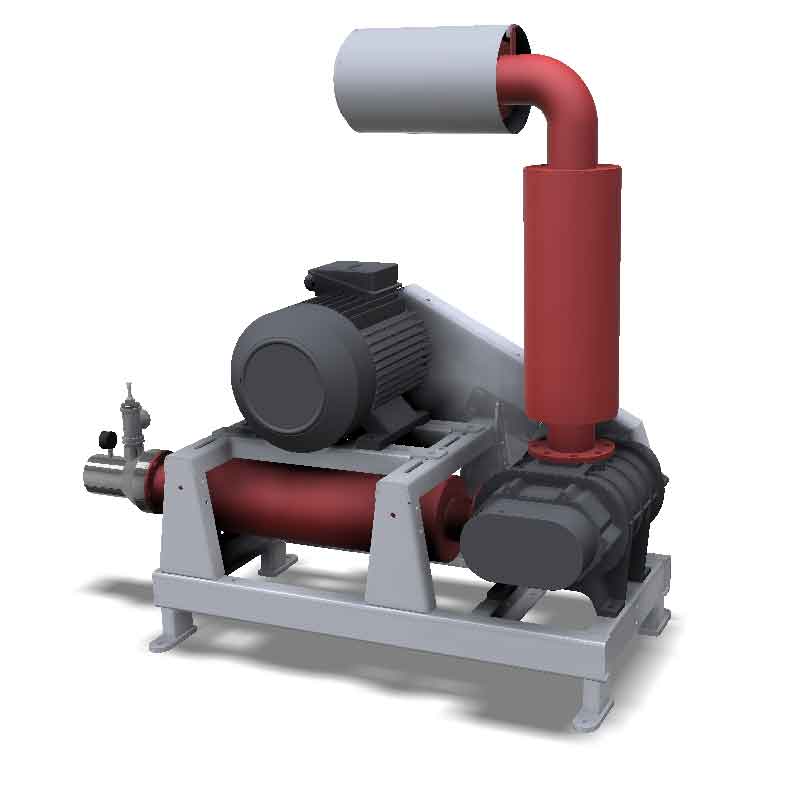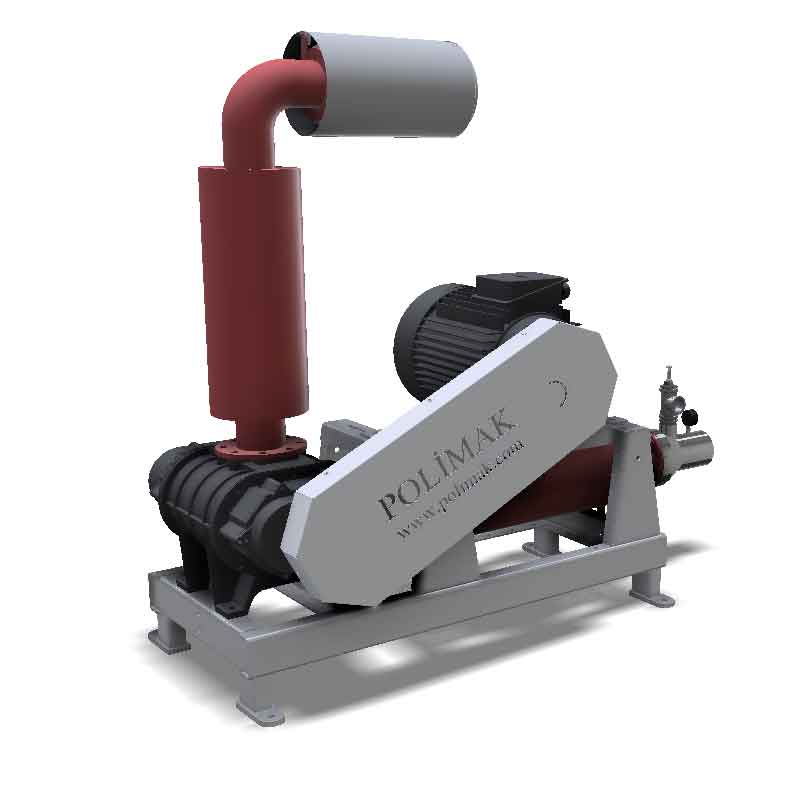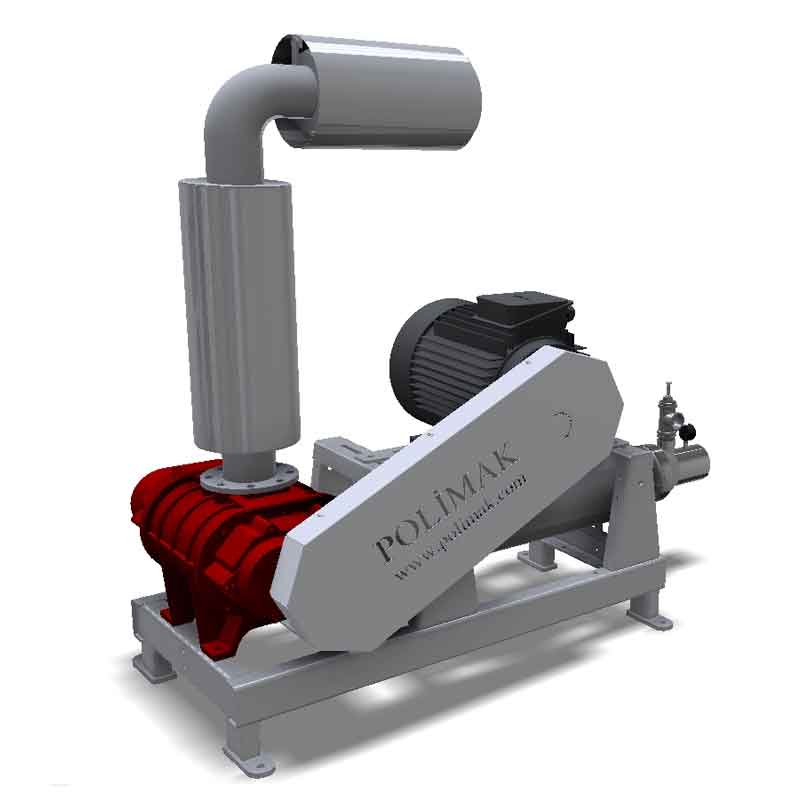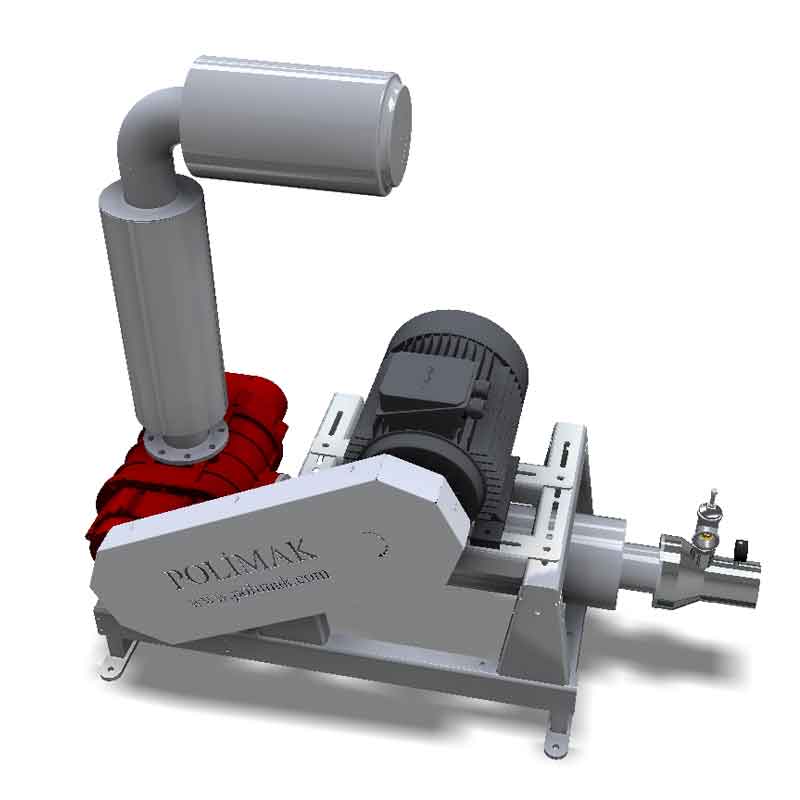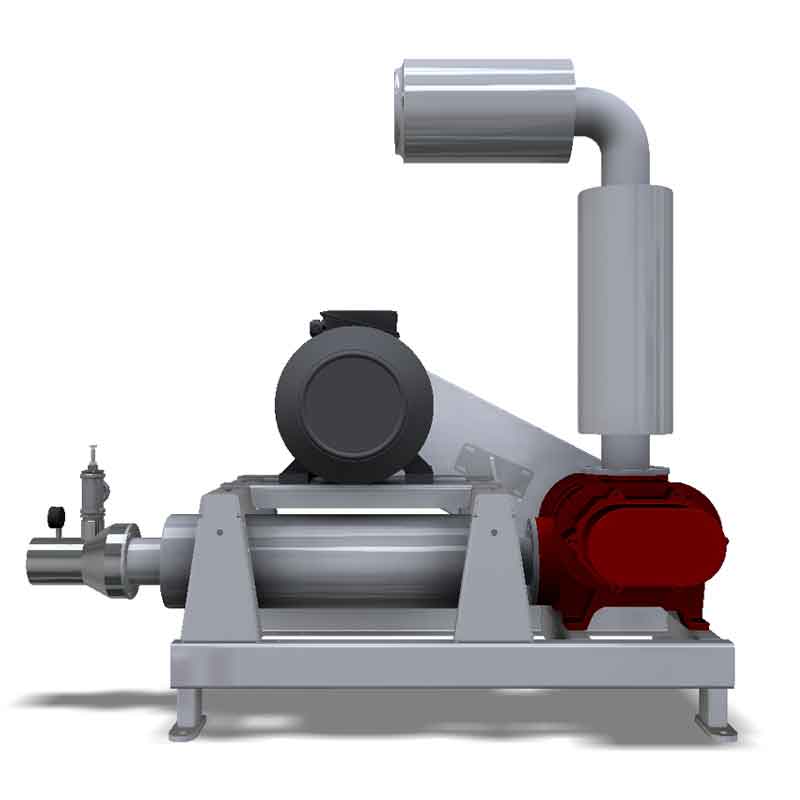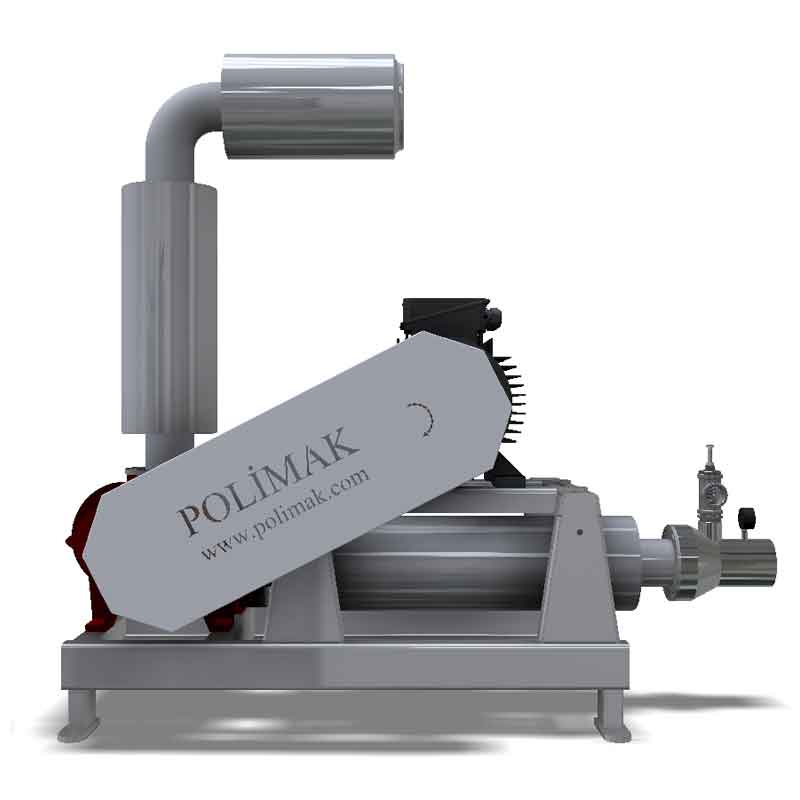 Links