Iris Valves
Iris valves are designed to provide an efficient method for controlling the flow of free flowing dry bulk materials. An iris valve is generally installed at the outlet of big bags, chutes, hoppers or any similar gravity discharge points. Big bags also known as FIBC or bulk bags are discharged by big bag discharging stations. Iris valves that are installed on big bag discharge systems are used to control product flow from the bulk bag without having any contact with flowing material. It directly closes the big bag discharge spout. A flexible sleeve inside the iris valve is used to open or close the valve. Actuation of the valve, the pinching action is accomplished by a hand lever that twists the sleeve. The flexible sleeve tightly closes the outlet with the help of actuation force. When the iris valve is in open position, bulk material flows freely through the full bore of the valve. Iris valve can shut off the flow of the product completely or it can be kept open at intended level to control product flow speed.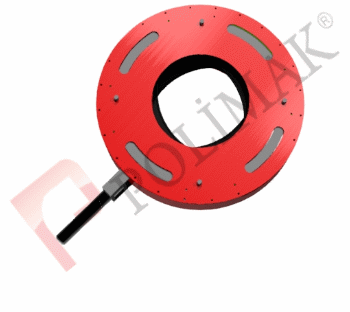 Design Features and Benefits of Iris Valves
Low profile valve body design maintains a minumum flange-to-flange height to minimize space requirements. It adapts easily to new installations and retrofits. Uninterrupted bulk material flow when the valve is fully open Iris valve can be actuated while material is being discharged in gravity flow line. DIN or ANSI flanges are available Can be operated by , pneumatic piston , electrical drive or manual handwheel. Flexible sleeve closing amount can be adjusted to maintain product flow speed at intended level. Built in limit switches and position indicators to check the iris valve position. Custom designed iris valve models are available.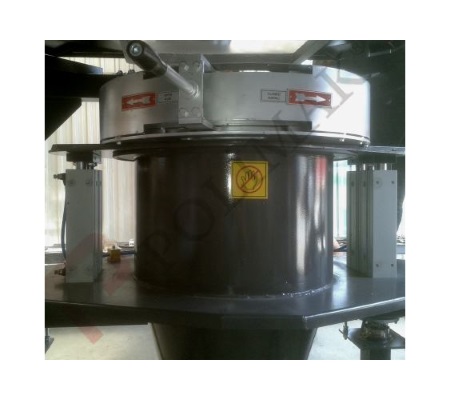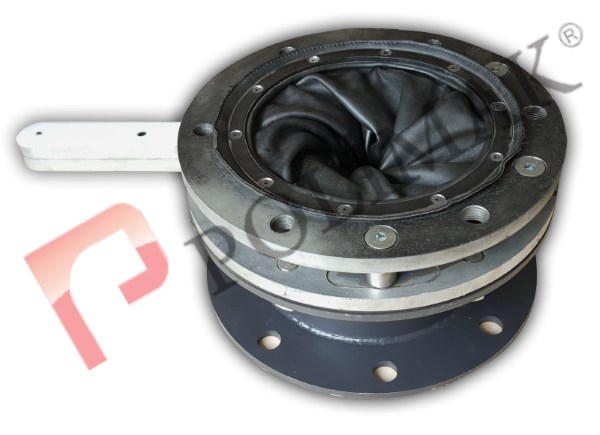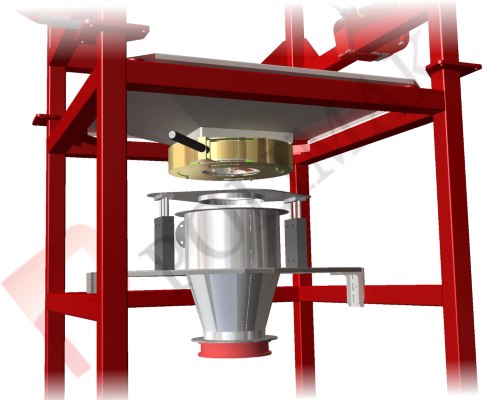 Handled Materials
Materials in powder, pellet, granular and aggregate form like cement, fly ash, mining minerals, calcium carbonate, pvc, plastic pellets, plastic powders, polyethylene, ceramic powders,alumina, bentonite, bauxite, coal, cement clinker, gypsium, perlite, kaolin, limestone, marble powder, soda ash, quartz, urea, sodium suplhate, wheat, flour, animal feed, seed, corn, rice, sugar, salt.
Links