Custom Engineered Valves
In addition to standard production range, custom designed diverter and flow control valves are available for the most demanding applications. Different bore sizes, unique flange connections, non-standard body designs and special accessories are accomplished through our engineered products group. Custom engineered production incorporates problem definition, conceptualization, design, validation, production and installation. Polimak carries out these steps efficiently and provides custom engineered solutions in short times.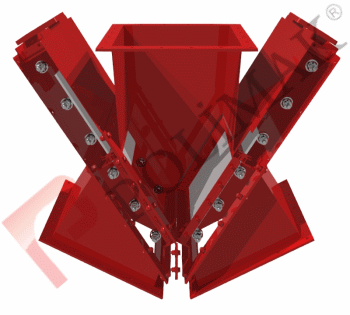 Application Parameters For Valve Selection
Each process for each valve has its own unique requirements. Selecting the most efficient valve for a particular system requires detailed information about that system. Collecting correct technical specifications of a dry bulk handling system plays cruical role in determining the features of the valve. The factors that are used in valve selection are described as follows: Intended use of the valve; shut-off, flow regulation, diverting, converging, venting etc Material to be handled Shape of the bulk material; powder, granular, pellet, flake etc Particle size of the bulk material Bulk density of the handled material Physical properties of the bulk material; sticky, abrasive, corrosive, dust content, temperature level Inlet and outlet connection shapes and sizes Size of the connected pipelines, chutes, hoppers, silos or other equipment Pressure or vacuum level at inlet and outlet ports Installation location; indoors, outdoors Type of application; food, sanitary, explosive area etc. Site conditions; minimum and maximum ambient temperature, moisture content, offshore etc Valve construction material; carbon steeel, stainless steel, aluminium, hardox, welded body, cast body etc Any need for fluidization, aeration or vibration for bulk material flow control Operation frequency, amount and speed of valve Power and process air supply Sealing concerns Cross contamination concerns Type of actuation; manual control, pneumatic piston, pneumatic actuator, hydraulic piston, electrical actuator, pneumatic positioner, electrical positioner, handwheel, hand lever, chain wheel etc. Feedback signal requirement Required certifications (food grade, explosion protection, Atex certification etc.)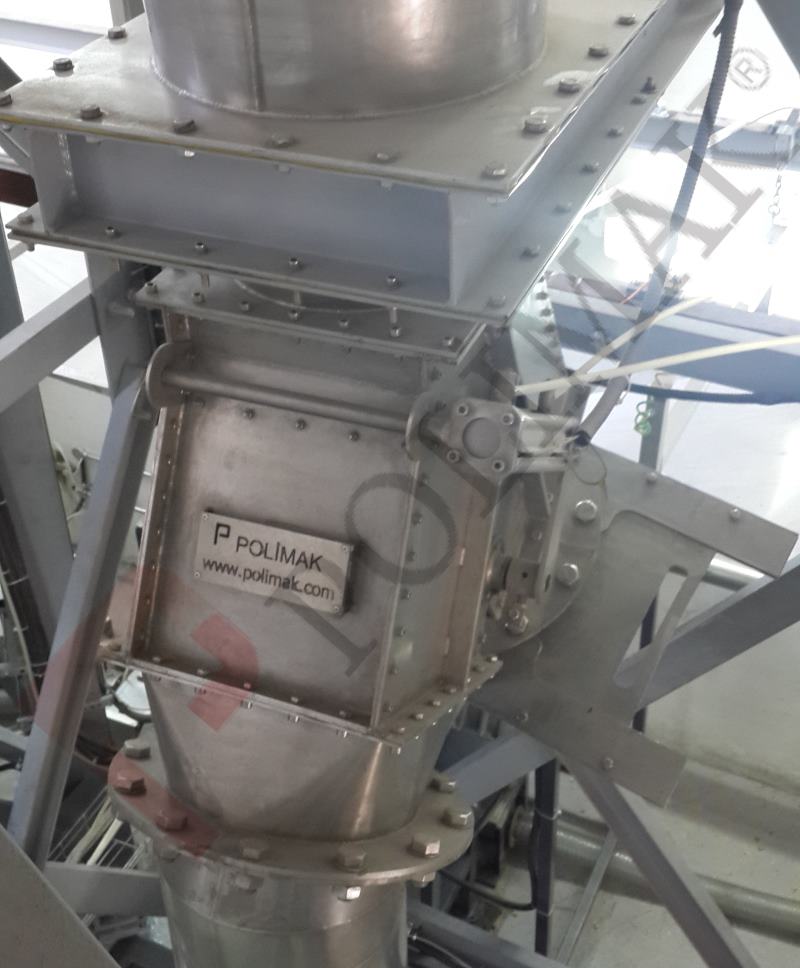 Custom Designed Bulk Material Handling Valve Application Examples
Silo discharger valve Double gate gravity discharge valve Dosing valve Rod gate valve (şişli klepe) Two-way converger valve Double slide gate diverter valve Maintenance gate valve Shut off valve Flow controller Double dump Valve 3 way diverter valve Aeration rotary throttle valve (dosier)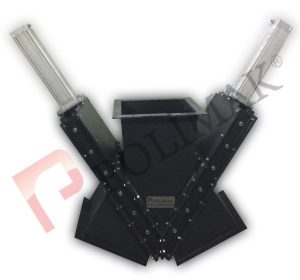 Handled Materials
Materials in powder, pellet, granular and aggregate form like cement, fly ash, mining minerals, calcium carbonate, pvc, plastic pellets, plastic powders, polyethylene, ceramic powders,alumina, bentonite, bauxite, coal, cement clinker, gypsium, perlite, kaolin, limestone, marble powder, soda ash, quartz, urea, sodium suplhate, wheat, flour, animal feed, seed, corn, rice, sugar, salt.
Links