Pinch Valves
Bulk materials in powder, pellet, flake or granular form can be handled by pinch valves in pneumatic conveying systems. A pinch valve functions as a shut-off valve and prevents the product flow completely with the aid of proper sealing. Actuation of the valve, the pinching action is accomplished by air pressure applied on the sleeve. The flexible sleeve tightly closes the line with the help of actuation pressure. When the pinch valve is in open position, bulk material flows freely through the full bore of the valve. Since there is no change in cross sectional area through the pinch valve, pressure drop is kept minimum.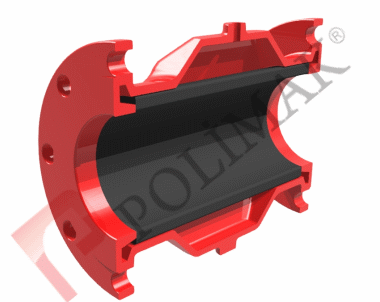 Design Features and Benefits of Flexible Pinch Valves
Low profile pinch valve body design maintains a minumum flange-to-flange length to minimize space requirements. It adapts easily to new installations and retrofits. Uninterrupted bulk material flow when the pinch valve is open due to smooth internal geometry with no lodgement points. No pressure loss during product flow. Pinch valve can be actuated while material is being discharged in gravity flow line. Easy to replace flexible sleeve. Heavy duty flexible sleeve ensures long years of reliable operation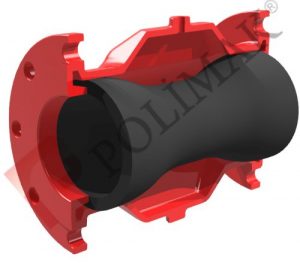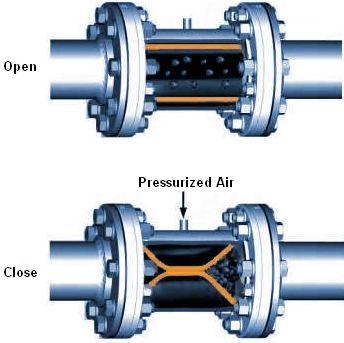 Pinch Valve Application Examples
Pinch valves are widely used in bulk material storage silos that are filled by bulk tanker trucks. They are installed at the inlet of silo filling pipeline to control product flow from bulk truck to silo. When installed on the pneumatic conveying lines, pinch valves are used to allow or prevent product flow in determined pipeline routes.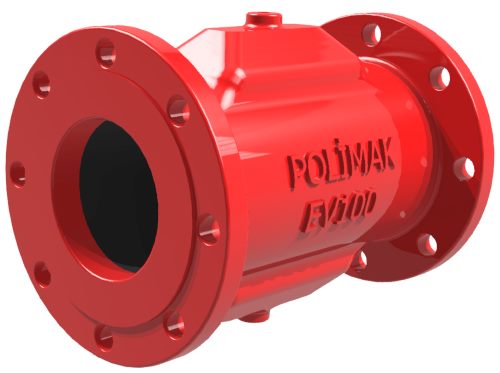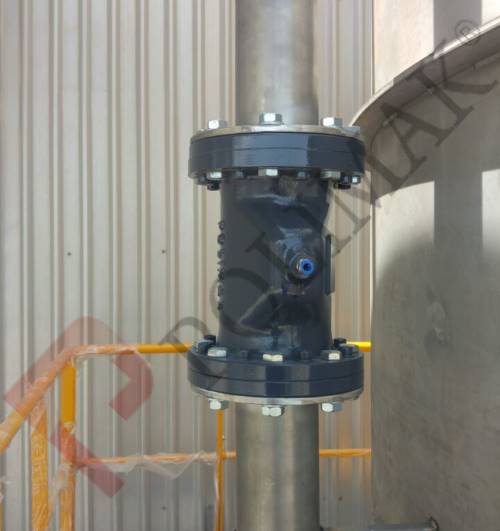 Handled Materials
Materials in powder, pellet, granular and aggregate form like cement, fly ash, mining minerals, calcium carbonate, pvc, plastic pellets, plastic powders, polyethylene, ceramic powders,alumina, bentonite, bauxite, coal, cement clinker, gypsium, perlite, kaolin, limestone, marble powder, soda ash, quartz, urea, sodium suplhate, wheat, flour, animal feed, seed, corn, rice, sugar, salt.
Links